Welcome to Azad Kashmir, a place worth visiting with its mesmerizing mountains, lakes and meadows, peaceful environment, and hospitable people.
Pakistan is known for its many natural wonders, including its diverse flora and fauna. However, few people realize that Azad Kashmir is home to another garden paradise. The natural beauty of Azad Kashmir has attracted tourists for quite some time now.
Unlike other places in Pakistan, foreign visitors wishing to enjoy the natural beauty of Azad Kashmir must obtain a no-objection certificate (NOC) from the government before entering the area; foreign nationals can only proceed as far as Muzaffarabad – away from the border with India.
Azad Kashmir is more than just another travel destination; it is an experience beyond compare. It's a paradise for adventure-seeking tourists, nature lovers, and peace-loving travellers. The natural beauty of Azad Kashmir is not only found in its beautiful landscapes, but also in the friendly nature of its people.
Kashmir is famous for its cultural heritage. The area has been influenced by multiple cultures: Northern India, Northern Pakistan, and Aksai Chin (Chinese territory). In the past, Kashmir has experienced a mix of religions—Hinduism, Sikhism, Islam and Buddhism. Each culture has contributed to its unique living style.
Azad Kashmir is filled with locations that will make you stop and spend a moment in tranquillity, here is what this place has to offer.
 Neelum Valley
The first tourist attraction for your Azad Kashmir tour is Neelum Valley. It is one of Azad Kashmir's most picturesque areas, and has been dubbed as "Kashmir's paradise." The valley is located north and northeast of Muzaffarabad—situated roughly around 1,500 metres above sea level. The climate of Neelum Valley is moderate with low temperatures throughout the year. After a 100km ride from Muzaffarabad on your Azad Kashmir tour, you come across what appears to be glacial lakes of Neelum Valley, which are created due to melting snowfall on the mountain peaks and glaciers. The lakes are full of fish, which attract tourists from all over Pakistan. Ratti Galli lake is one of the famous glacial lakes that you will come across inside Neelum Valley. There are numerous hiking trails around these lakes, which offer tourists an opportunity to enjoy their leisure time in a serene environment.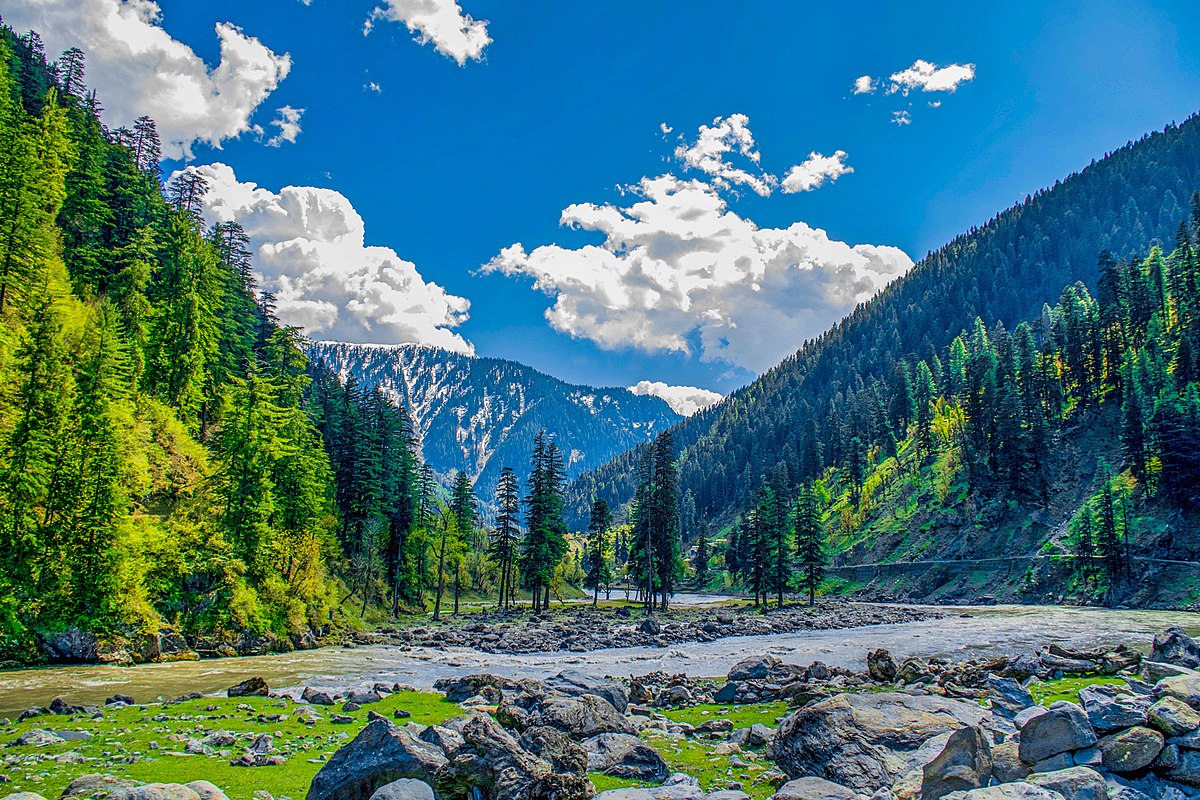 Sharda
As you travel through the Neelum District, you will reach another popular travel destination: the Sharda Valley. This valley is close to Neelum River and is situated around 210 kilometres away from Muzaffarabad. The name "Sharda" means "a Goddess" in Hindi. Surgan Nallah connects with Neelum Valley beyond this point, where it comes to an end at the Nurinar bypass. In Sharda Valley, you can also see the remains of an old Buddhist university.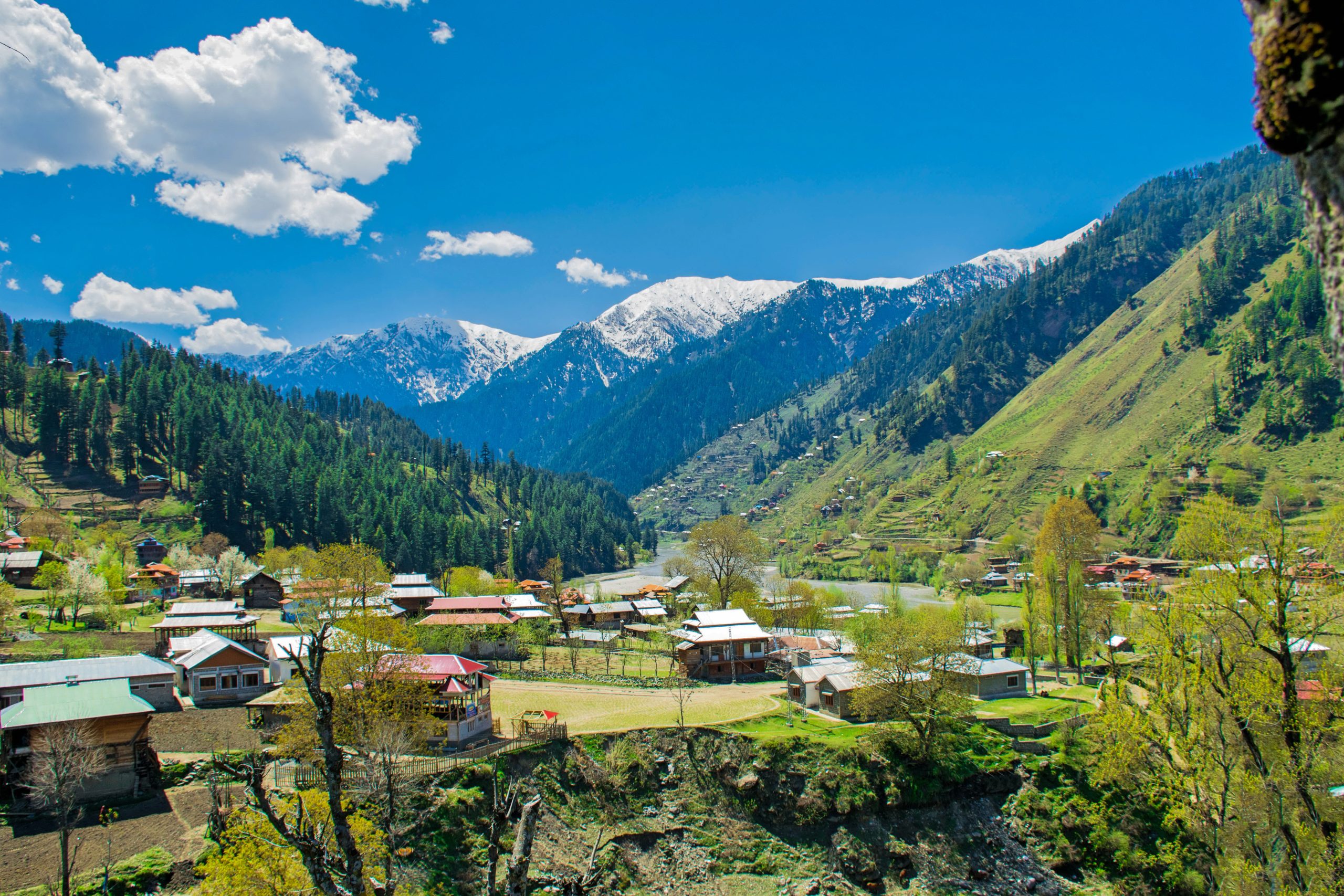 Arang Kel
Another popular tourist destination is Arang Kel, a village close to the Neelum Valley in the Azad Kashmir area of Pakistan. It is located at 2,554 metres above sea level and 155 kilometres (96 miles) away from Muzaffarabad (the capital of Azad Kashmir). Additionally, Arang Kel is known as the "Pearl of Neelum Valley" because it has natural beauty and picturesque surroundings.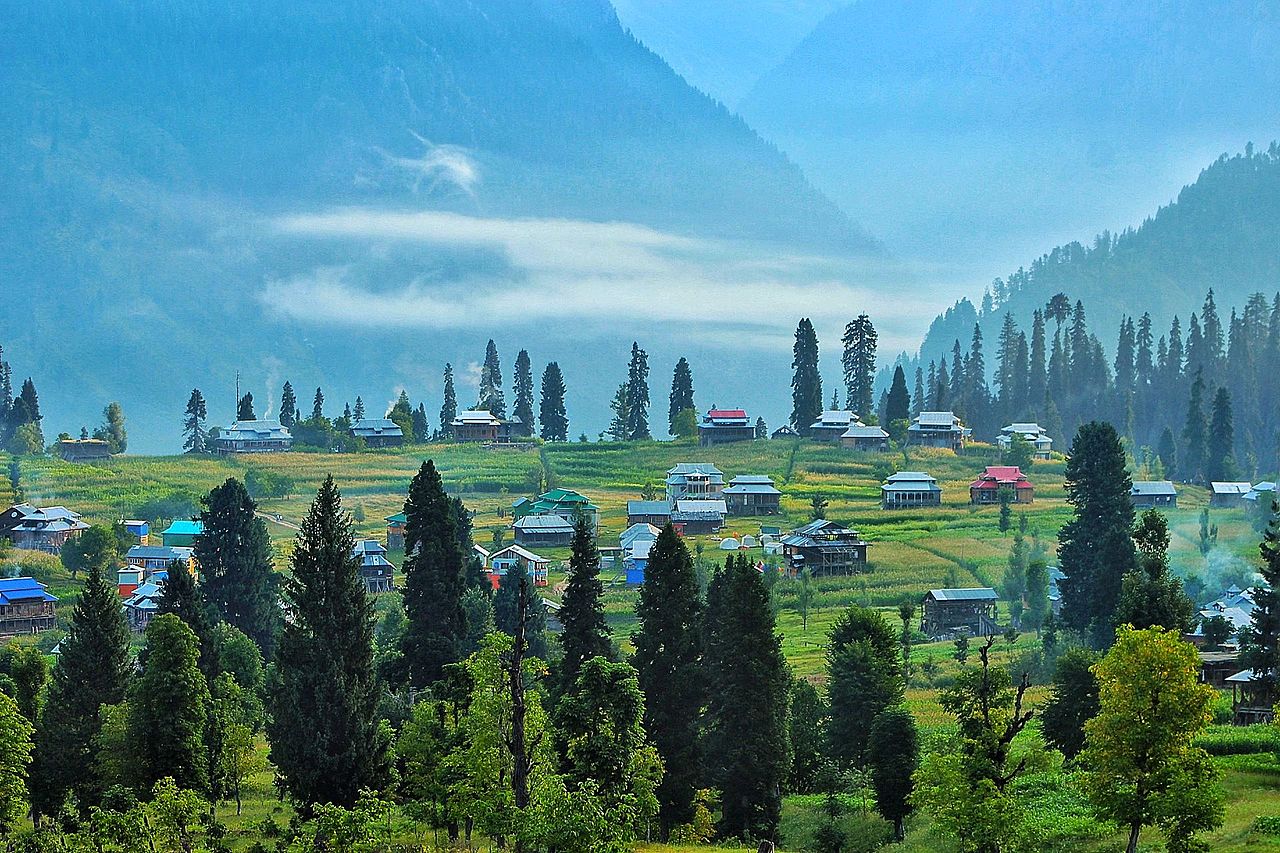 Taobat
Another destination that awaits you on this tour is Taobat. About 49 kilometres from Kel, Taobat is a village located along the Line of Control (LOC) separating Pakistan from India. It borders the Indian village of Gurez, which is on the Indian side of Kashmir. The village offers a panoramic view of both Indian Kashmir and Azad Kashmir.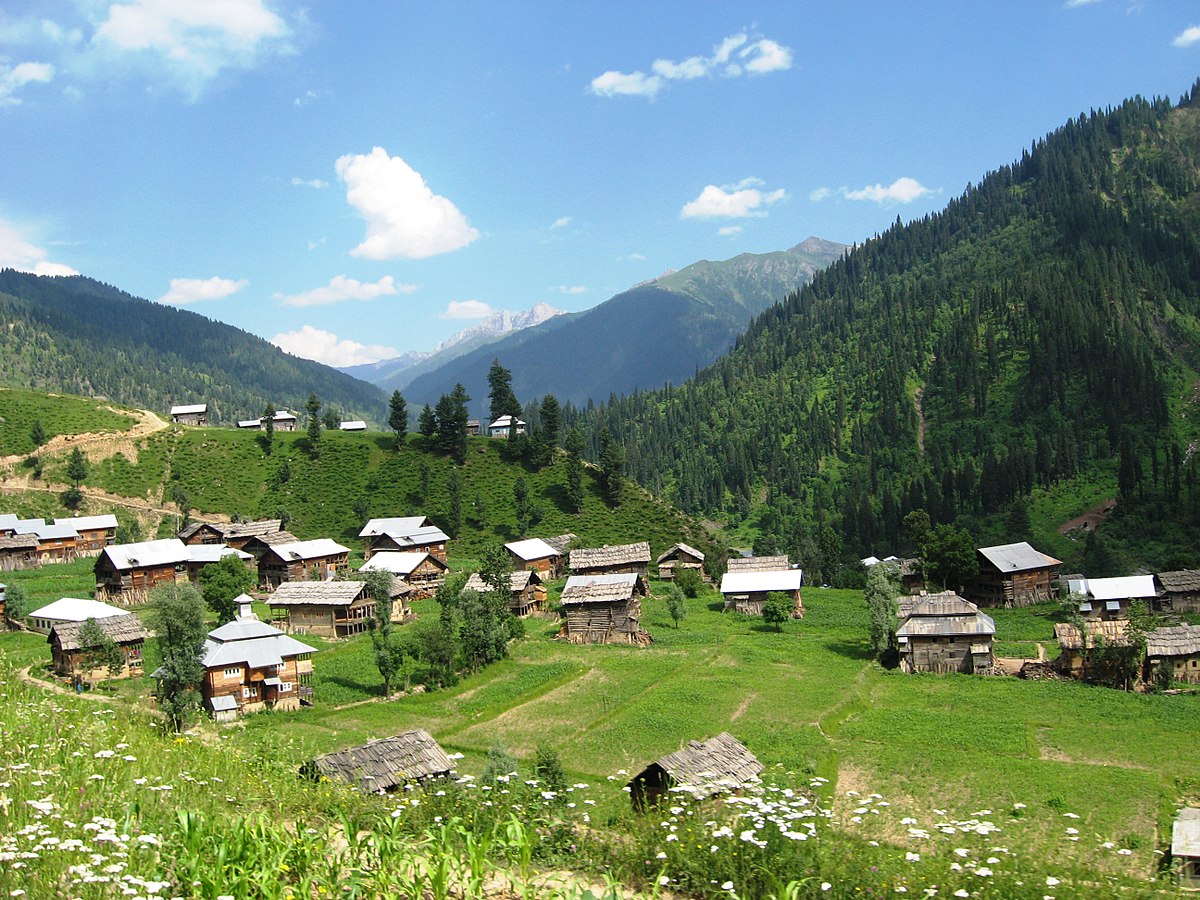 Nergola Waterfall
Nergola Waterfall is located just outside the city of Rawalakot. This waterfall is located as a distance of approximately 120km from Rawalpindi. This stop on your Azad Kashmir tour will surely be an adventure you won't soon forget. This place looks like a picturesque postcard with scenery against the backdrop of snow-clad mountains, lush green valleys, and crystal-clear water cascading down from the top of the falls into a deep pool below.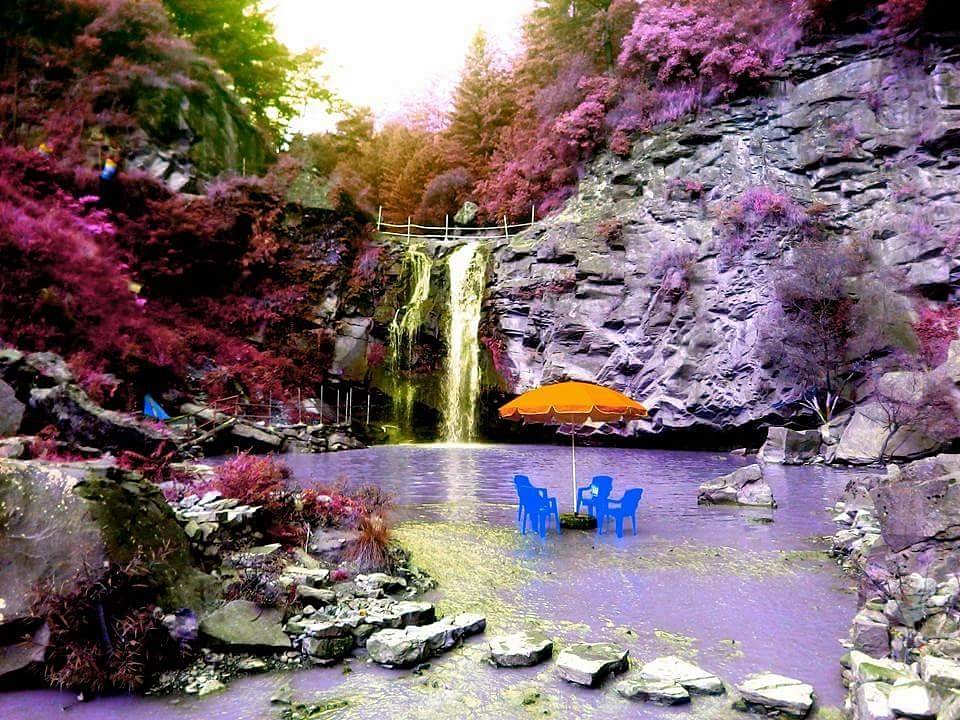 Banjosa Lake
The next stop on our tour of Azad Kashmir can be Banjosa Lake, which is located at a distance of 18 kilometres from Rawalakot in Poonch district and has an elevation of 1,981 meters. The best time to visit this place is during winters when the temperature drops below freezing point and the snow falls on the surrounding mountains, you will be surprised to know that this lake is an artificial lake. You can also see small guesthouses or homestays where you can spend a night or two if you wish to stay there.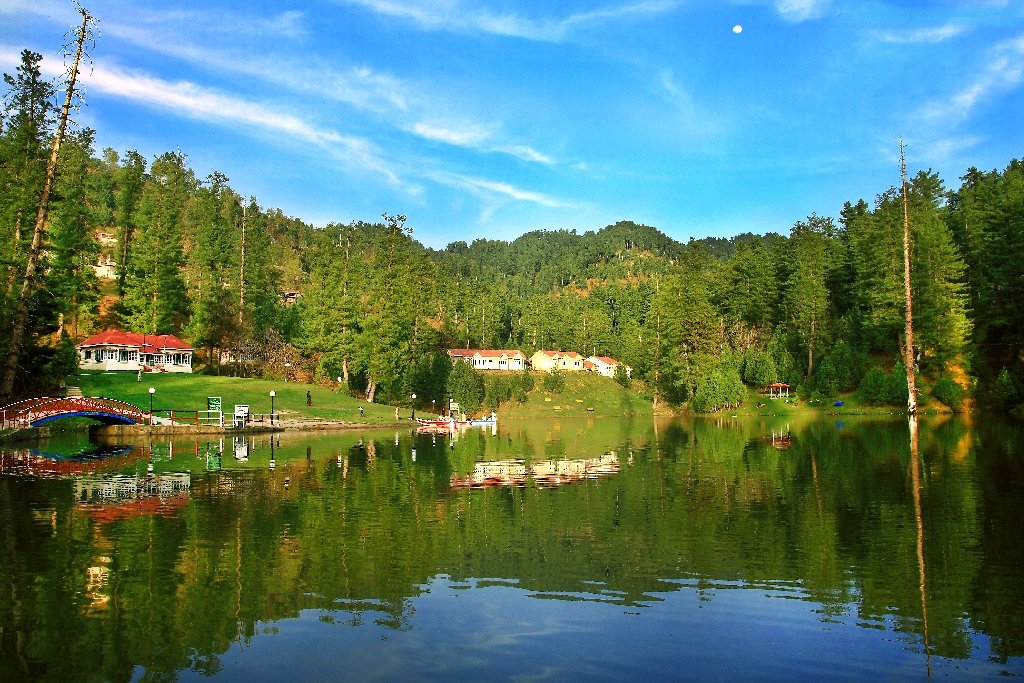 Pir Chinasi
In the course of your Azad Kashmir tour, you will realize that you will never get over the natural beauty of Azad Kashmir. Its natural wonders and its bucolic setting will leave a lifelong impression on your heart that will make you return again and again. Pir Chinasi is a shrine located at an elevation of 2,900 metres around 30 kilometres east of Muzaffarabad. The building is based on traditional architectural principles with beautiful and elegant designs with both inside and outside decorations. A central dome rises from a square base and the exterior of the building has beautiful ornamental designs that mesmerize its visitors.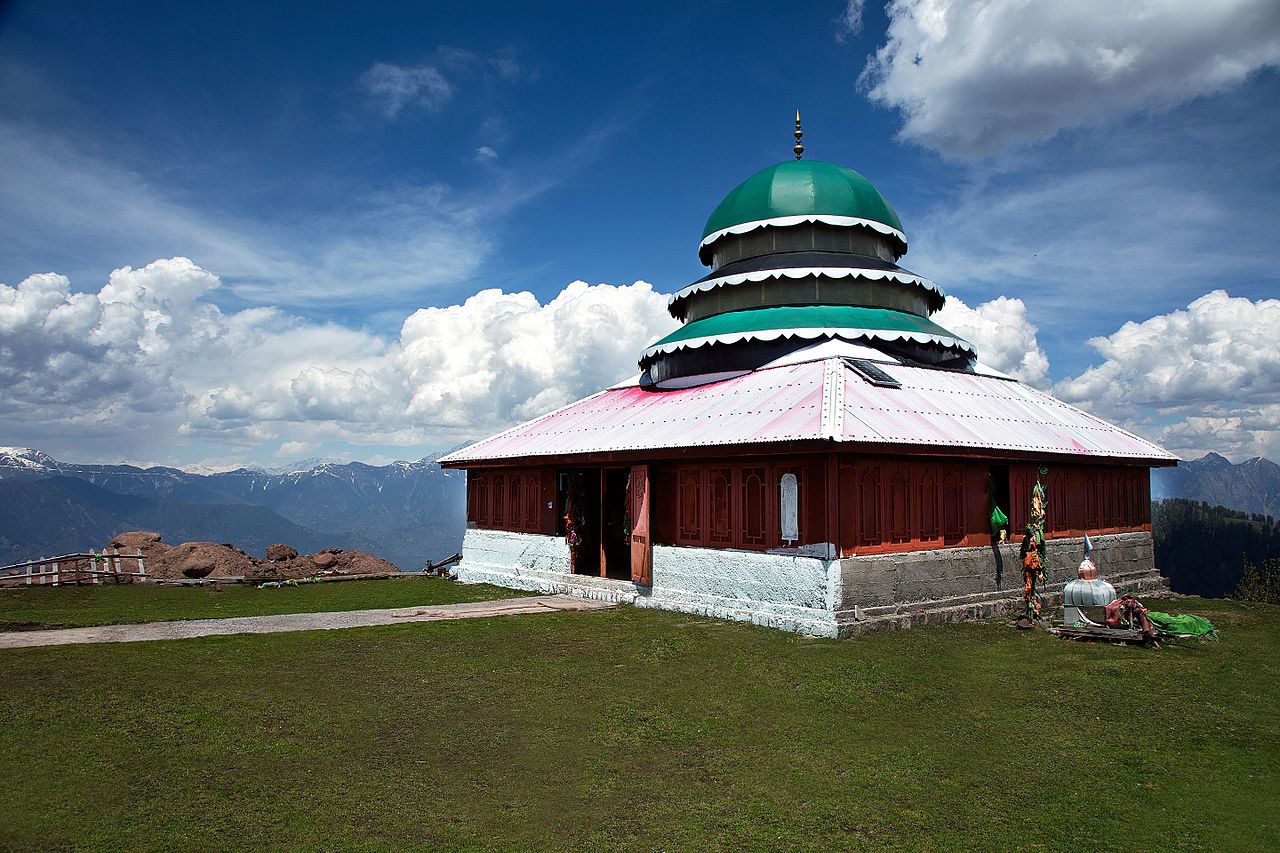 Muzaffarabad Fort
Muzaffarabad fort was originally built during the 16th century by Sultan Muzaffar Khan, after whom Muzaffarabad is named. During the rule of the Mughal emperor, Aurangzeb, he had built a military camp here to protect his army from an attack from other rulers and local tribesmen. It is locally called Red Fort. Muzaffarabad Fort is best viewed from one of its many balconies or from outside where you can see its beautiful architecture from above. During your Azad Kashmir tour, this fort will take you deep into the rich history of this place telling you different tales of the valour of the warriors of Kashmir.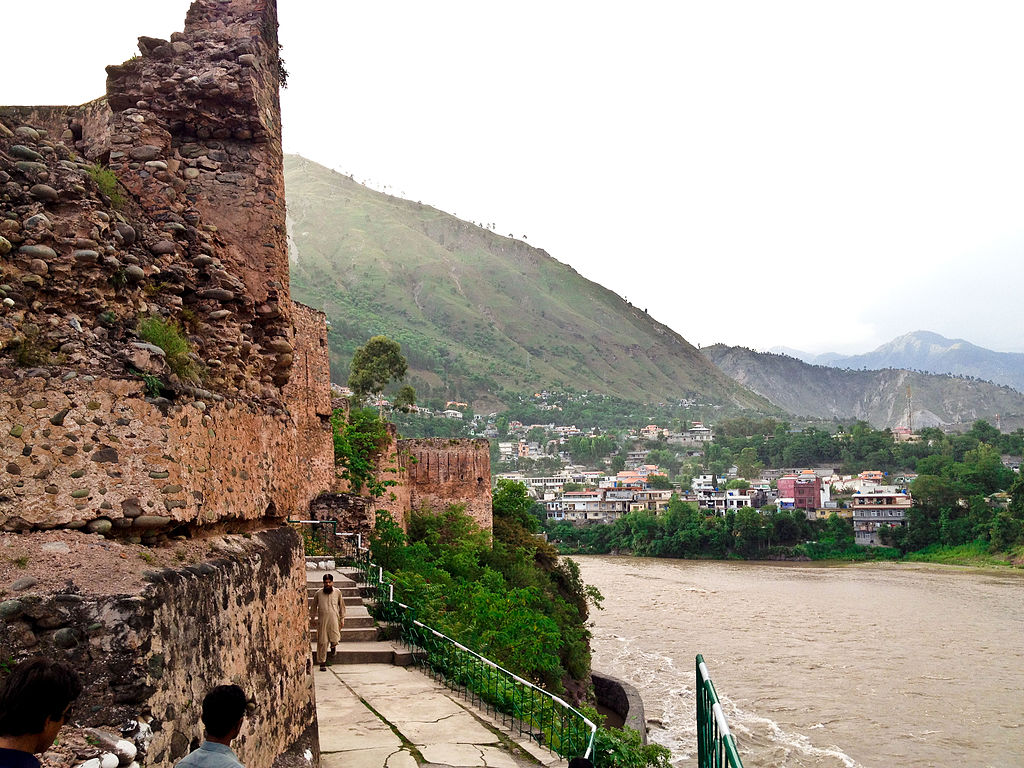 Mangla Dam
Azad Kashmir has the seventh-largest dam in the world known as the Mangla Dam. Completed in 1967, it has been named after a nearby village. This is one of the must-go locations during your Azad Kashmir tour.
Azad Kashmir is particularly popular with nature lovers and history buffs, who enjoy exploring its rugged, mountainous territory, and find it hard to resist the starkly beautiful terrain here.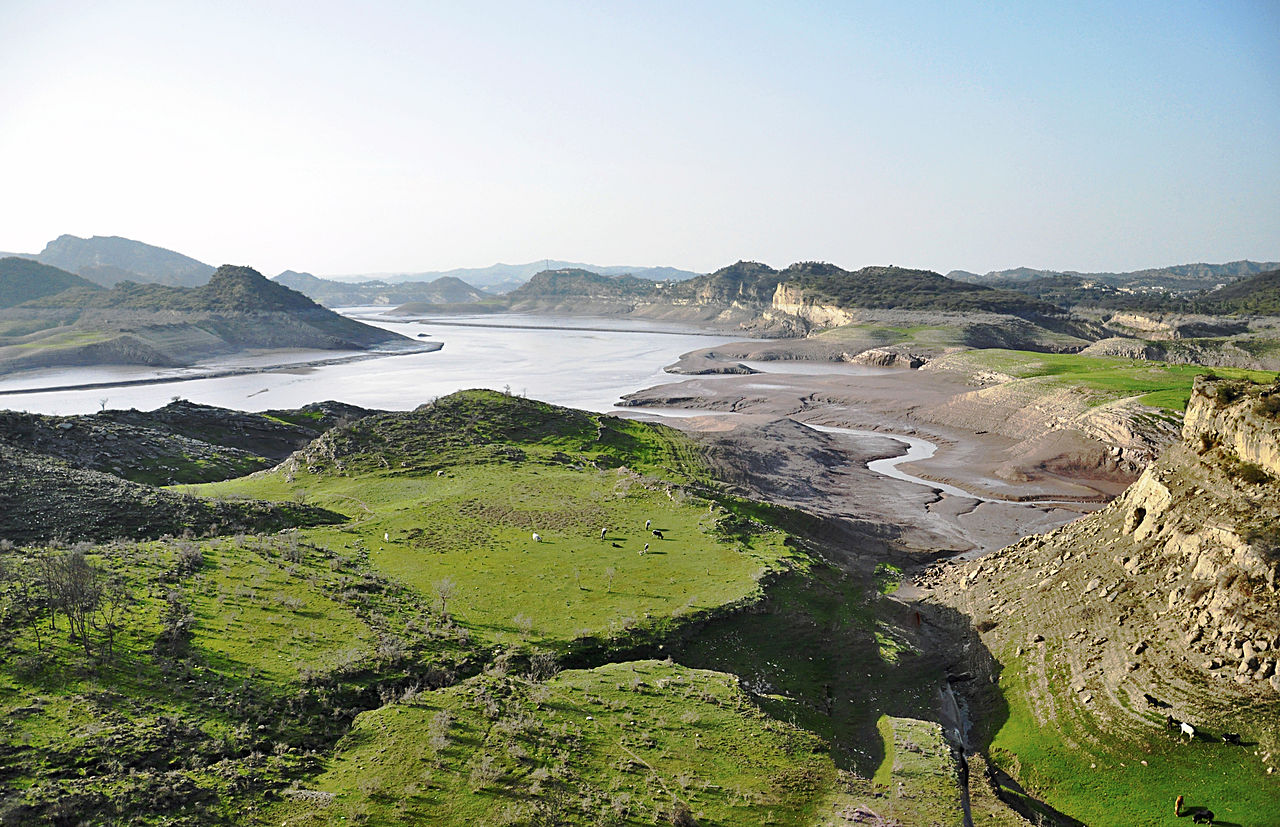 If you enjoyed the blog, have a look at our upcoming tours that offer authentic and enriching travel experiences in different regions of Pakistan. We are committed to providing our guests with an authentic and immersive cultural experience from the moment they arrive until their departure.
Written by: Nabeel Hassan