For me, the best part of pursuing a career in tourism is getting the chance to explore unseen locations. In March 2017, I quit my 9 to 5 job in the corporate sector to try my luck in the travel industry. The past few years have been like a rollercoaster ride, full of challenges and thrilling experiences. During this time, I got the chance to visit many places that I had not seen before. One of my favorite trips was to Dagri Bungalow, which was organized in May 2017. I absolutely fell in love with this place and really look forward to planning this trip again.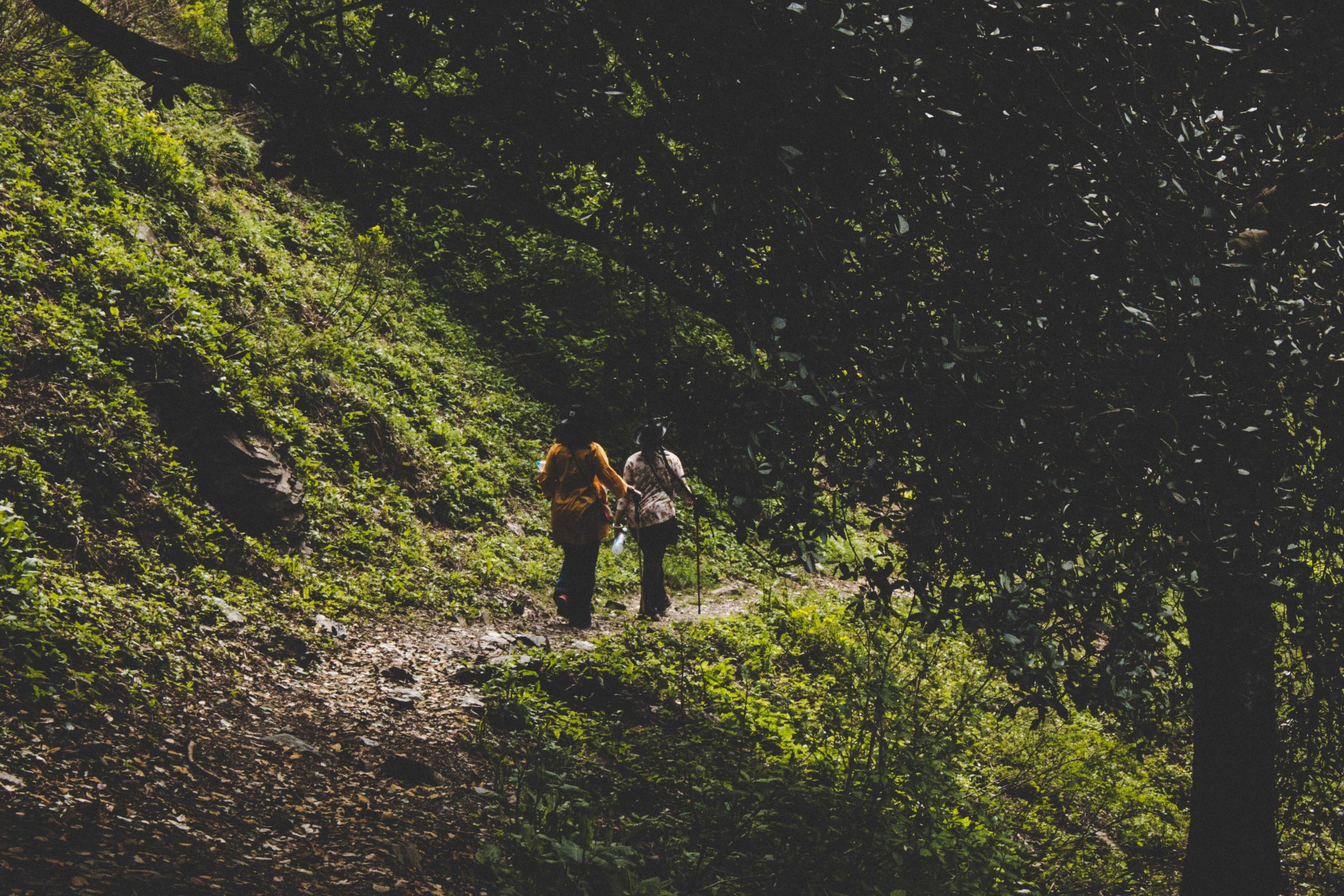 The scenic route leading to Dagri Bungalow is covered with a dense green pine forest; some of the trees found on the track are hundreds of years old. This is an ideal destination to spend a quiet weekend away from the hustle and bustle of the city, especially if you are unable to take time off from work to plan a longer vacation.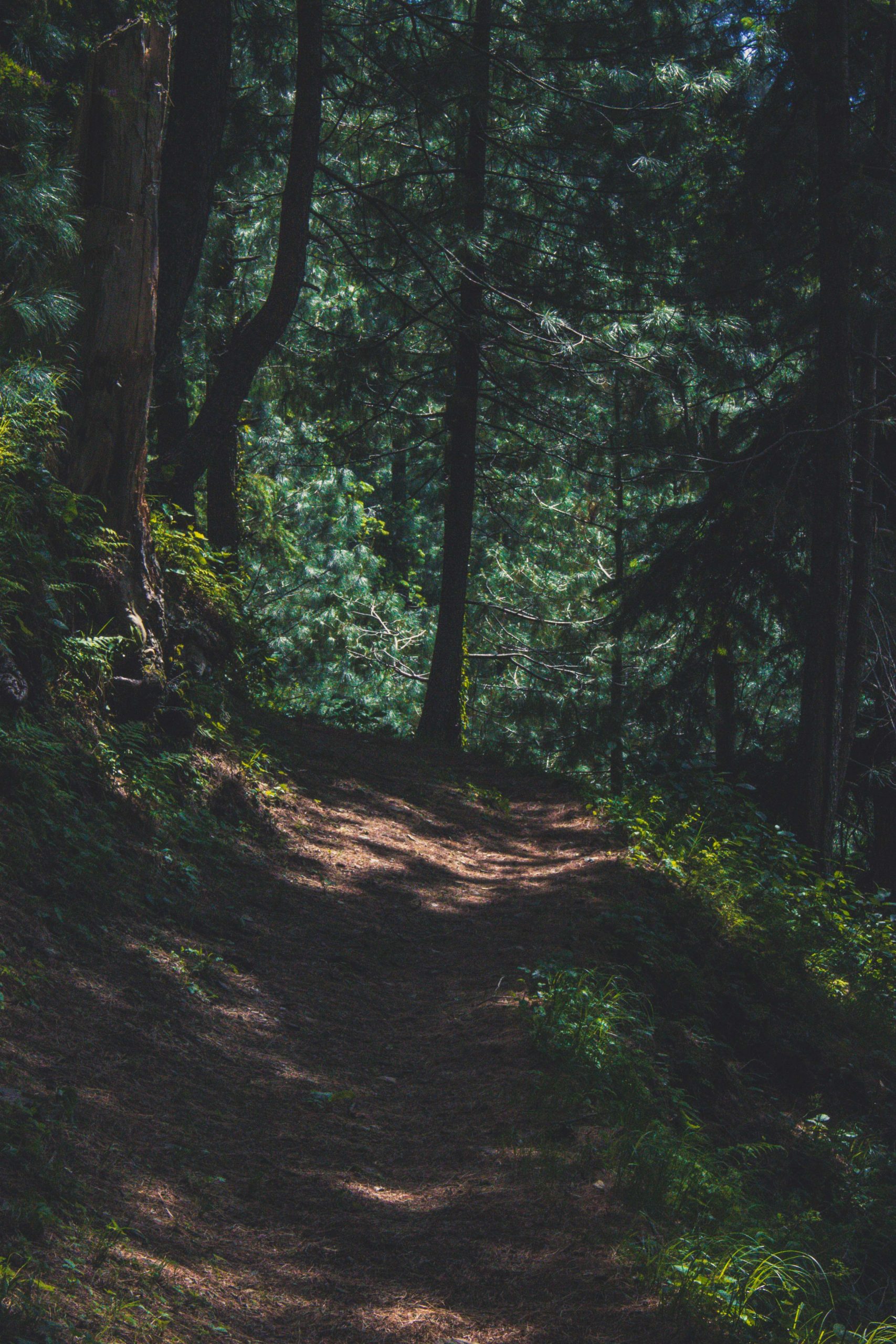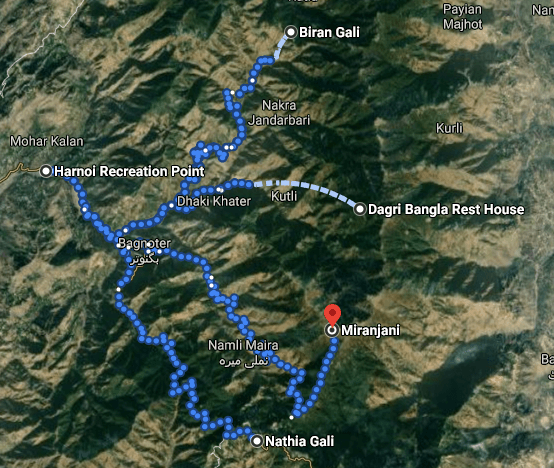 This trek can be approached from a few different routes, which are listed below:
Thandiani – Biran Gali – Dagri Bungalow – Miranjani – Nathia Gali
Nathia Gali – Miranjani – Dagri Bungalow – Nathia Gali
Harnoi – Biran Gali – Dagri Bungalow – Miranjani – Nathia Gali
 I decided to go for the third option while planning this trip. This route required lesser trekking compared to the first option; most of the people in our group were going on a trekking trip for the first time in their lives, so this seemed like the obvious choice. The option that I chose was a bit more difficult to manage logistically as compared to the second option, but it was more versatile, offered more scenic views and a variety of landscapes, so I decided to go ahead with it.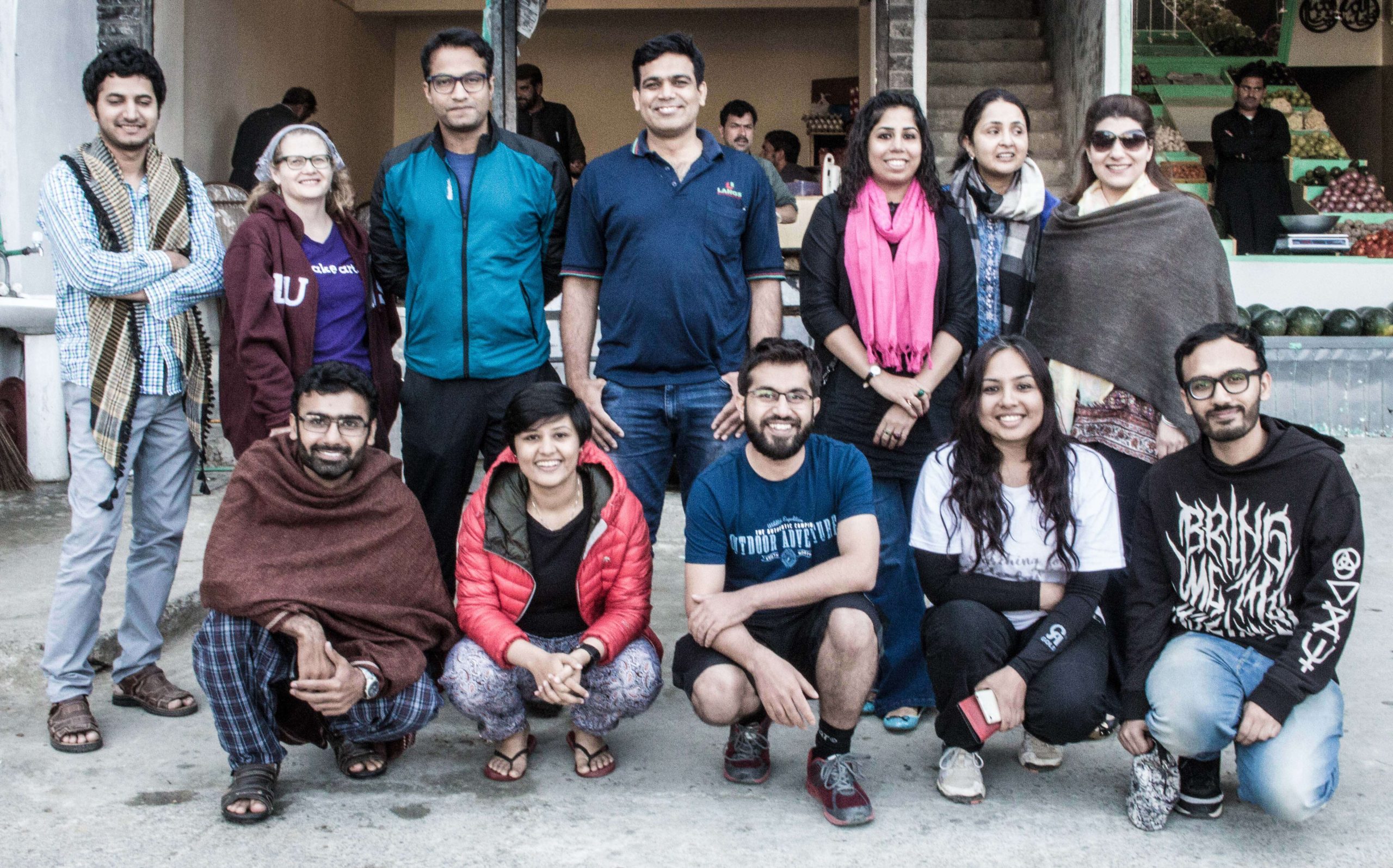 A group of 13 like-minded people embarked on this journey from Lahore on Friday night. We drove all night in a private vehicle and reached Nathia Gali in the morning, where we stopped for breakfast. After reaching Harnoi we shifted to a jeep and continued driving on a jeep track for another 1-2 hours to reach Biran Gali (2,176 m), from where the trek started.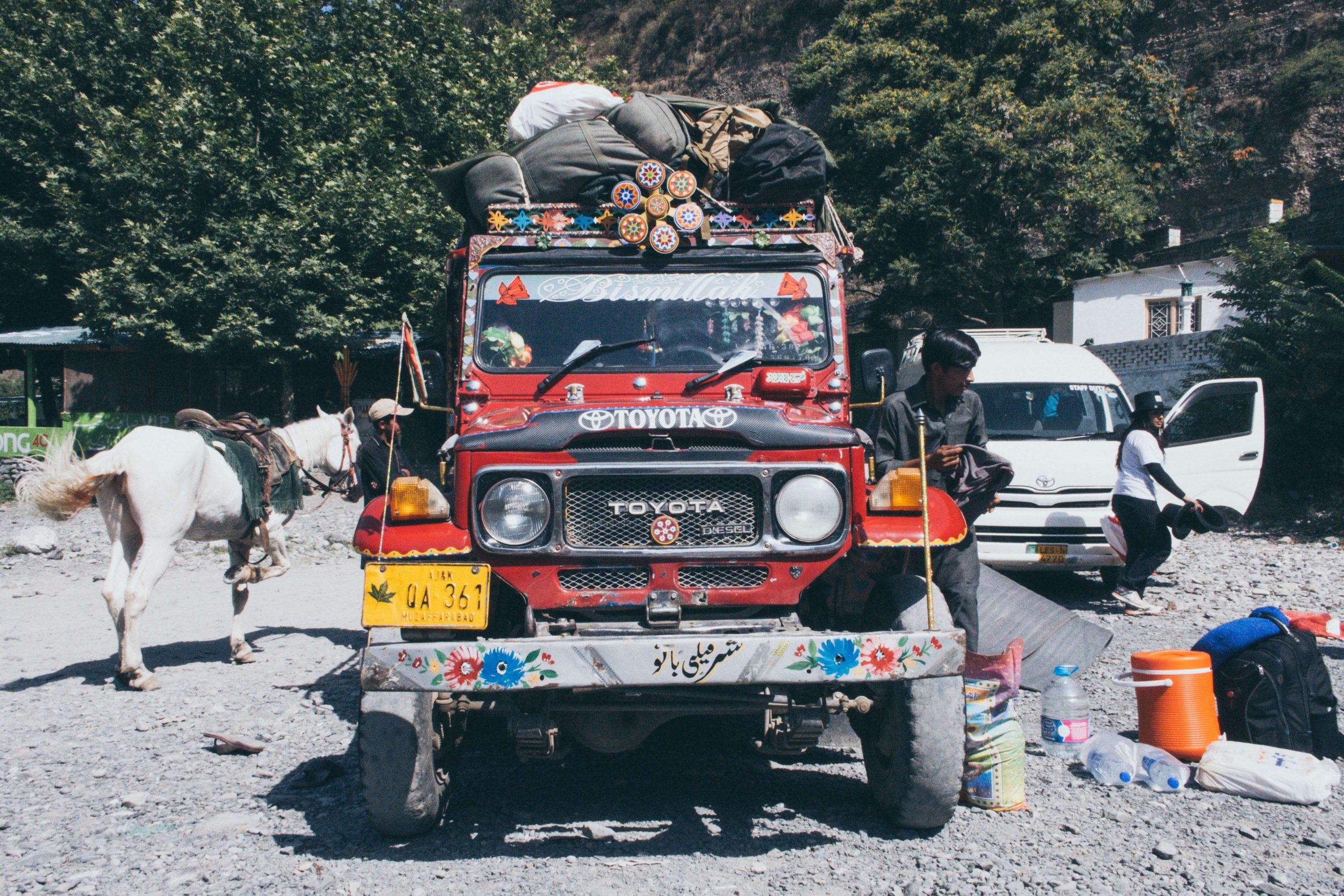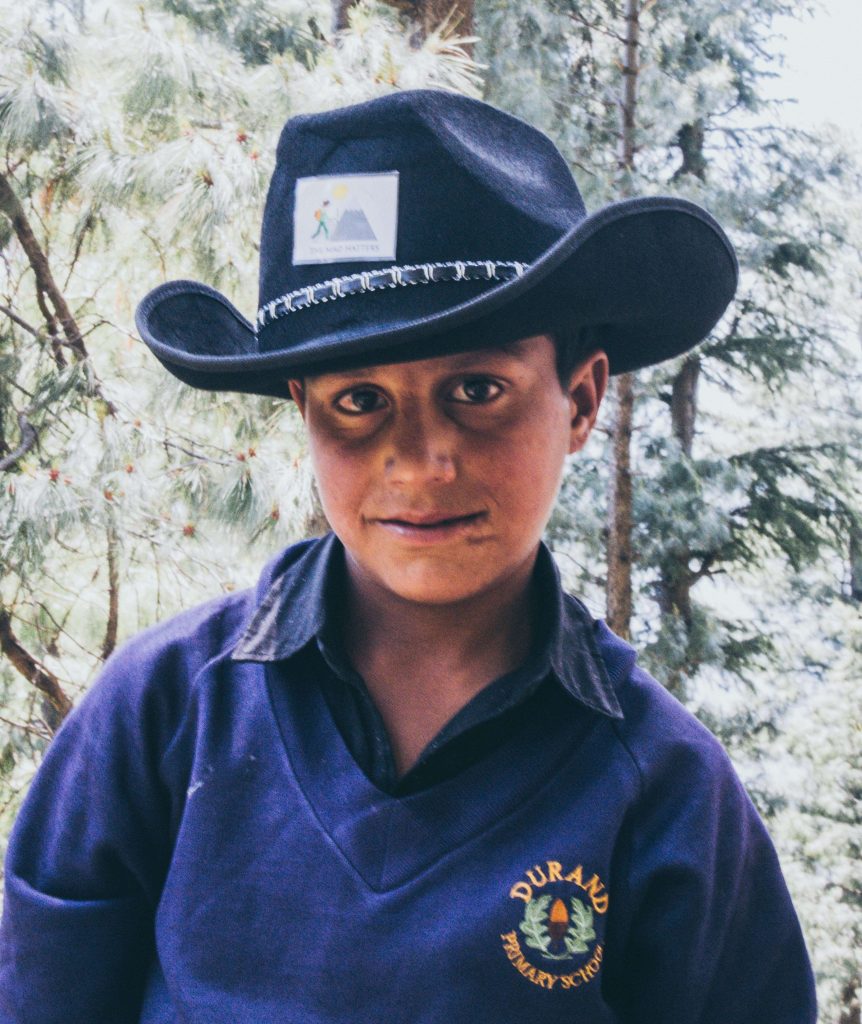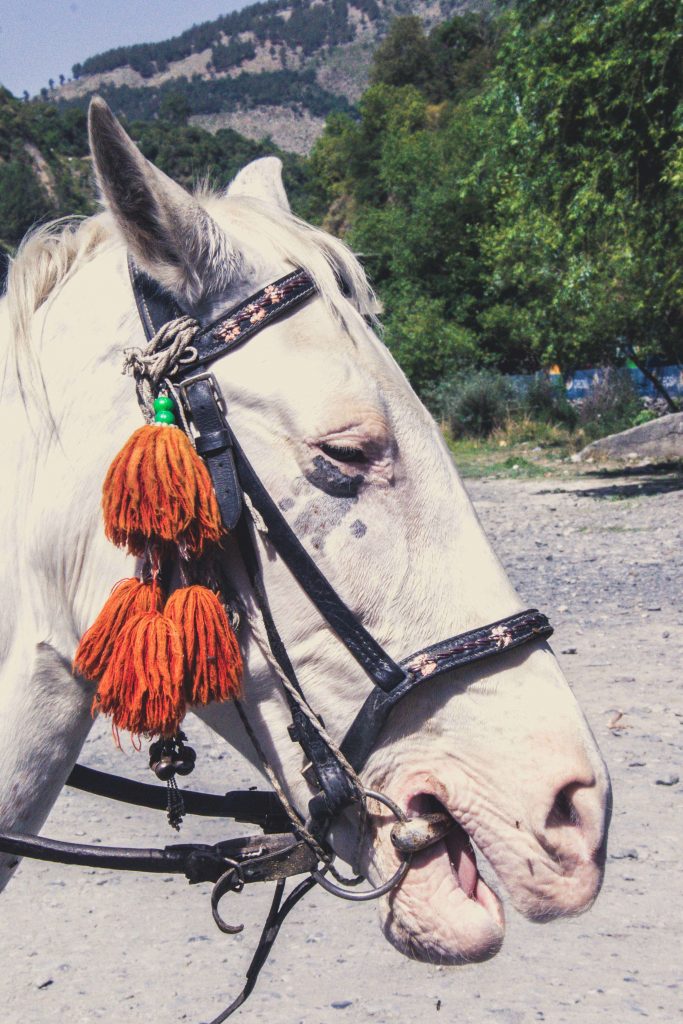 Our guide was already waiting there with his horse and a young adorable porter, Kashif, who happened to be his nephew. We loaded our luggage on the horse and started the journey. Kashif was so full of life and energetic, he kept cracking us up with his jokes throughout the journey. We struggled to match his pace with our fancy boots and trekking sticks, while he carried our luggage and guided the way in his sandals running effortlessly on those familiar tracks.
It takes around 7-8 hours to cover this 15-16 km long stretch from Biran Gali to Dagri Bungalow on foot. The bungalow is located at an altitude of 2,720 meters and is surrounded by a subtropical evergreen forest, which makes it an ideal spot for a scenic campsite.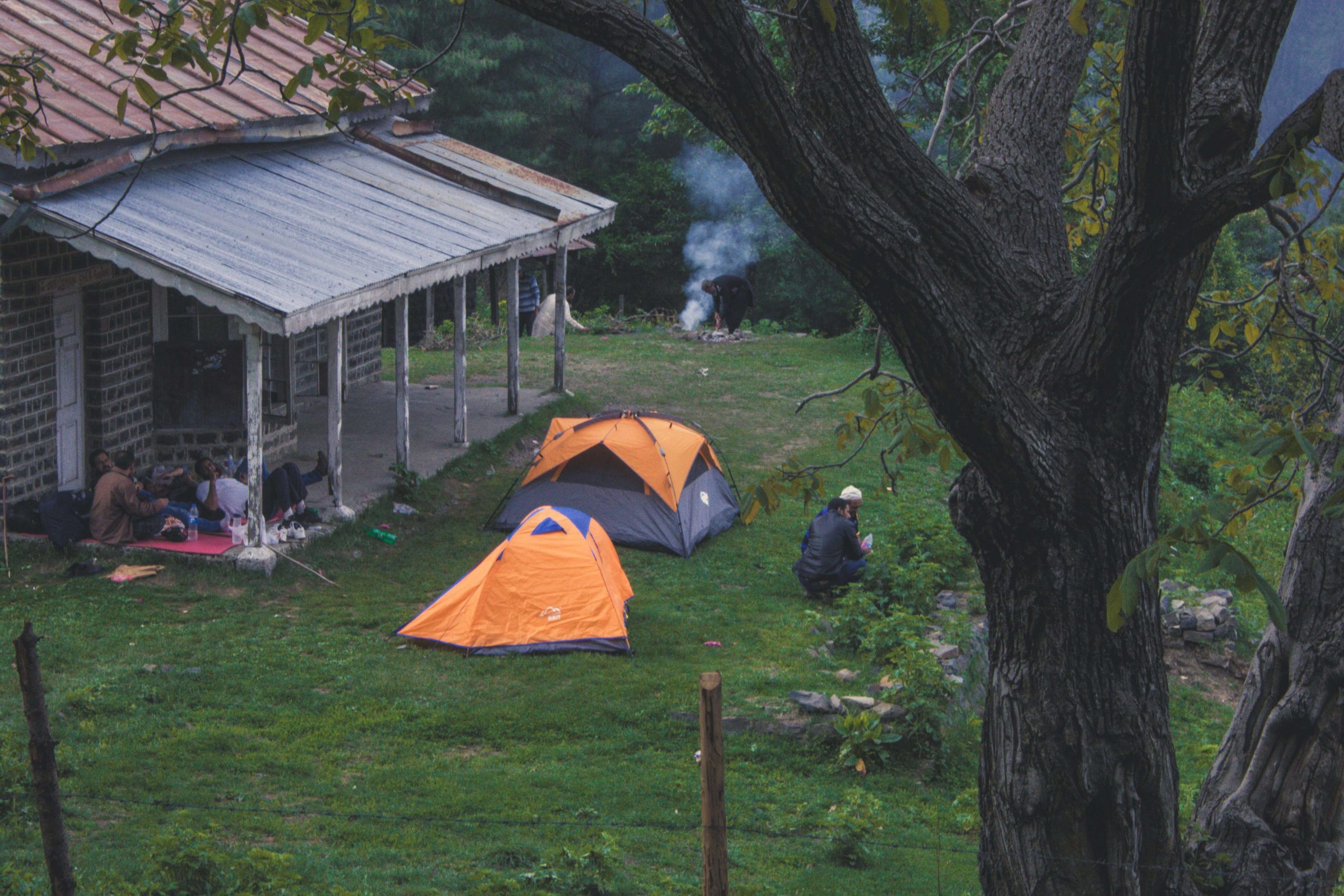 We set up our camps after reaching Dagri Bungalow in the evening and enjoyed chatting in front of the fire while cooking our food. The weather suddenly became very chilly as we approached the campsite, and the temperature kept dropping as the night descended.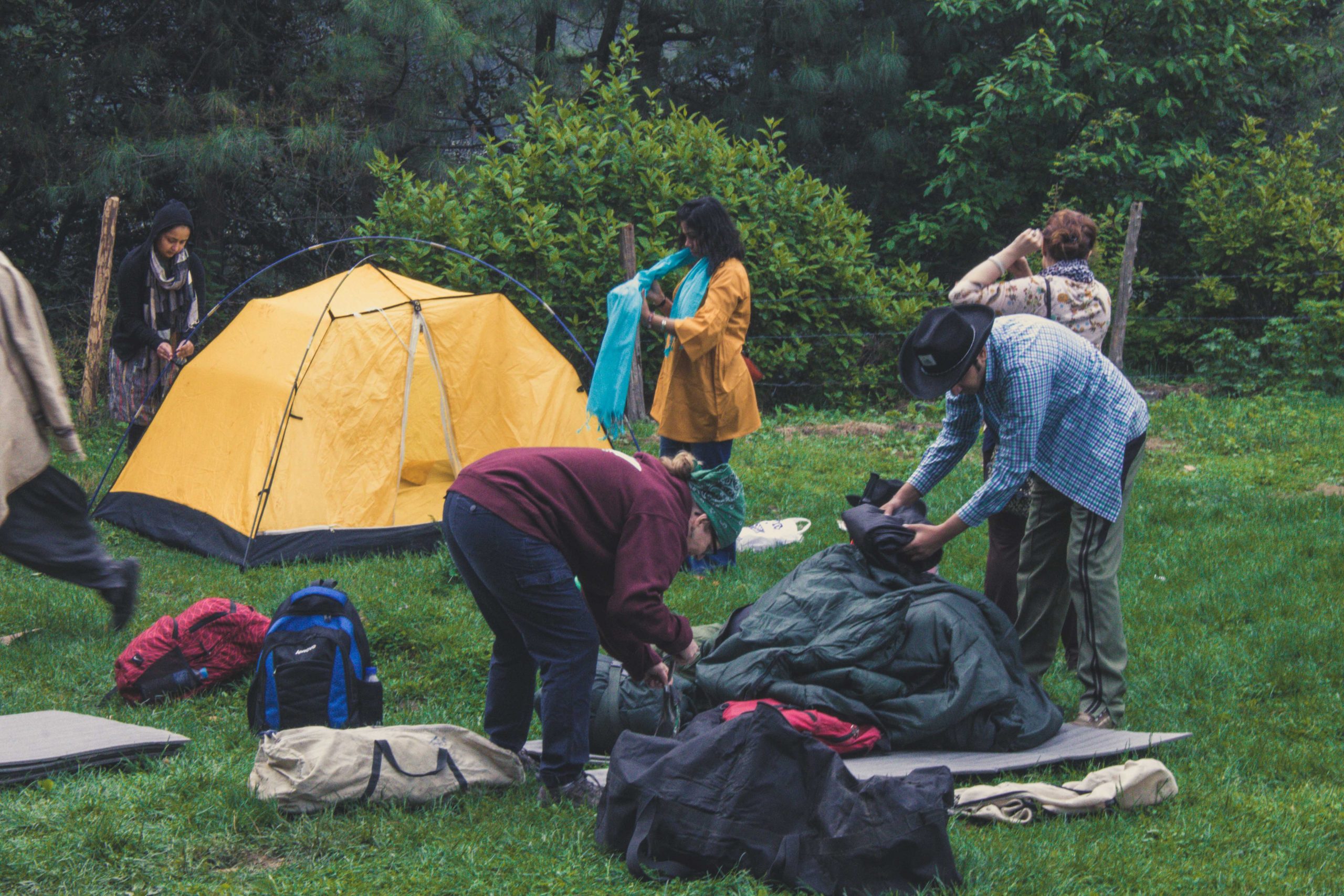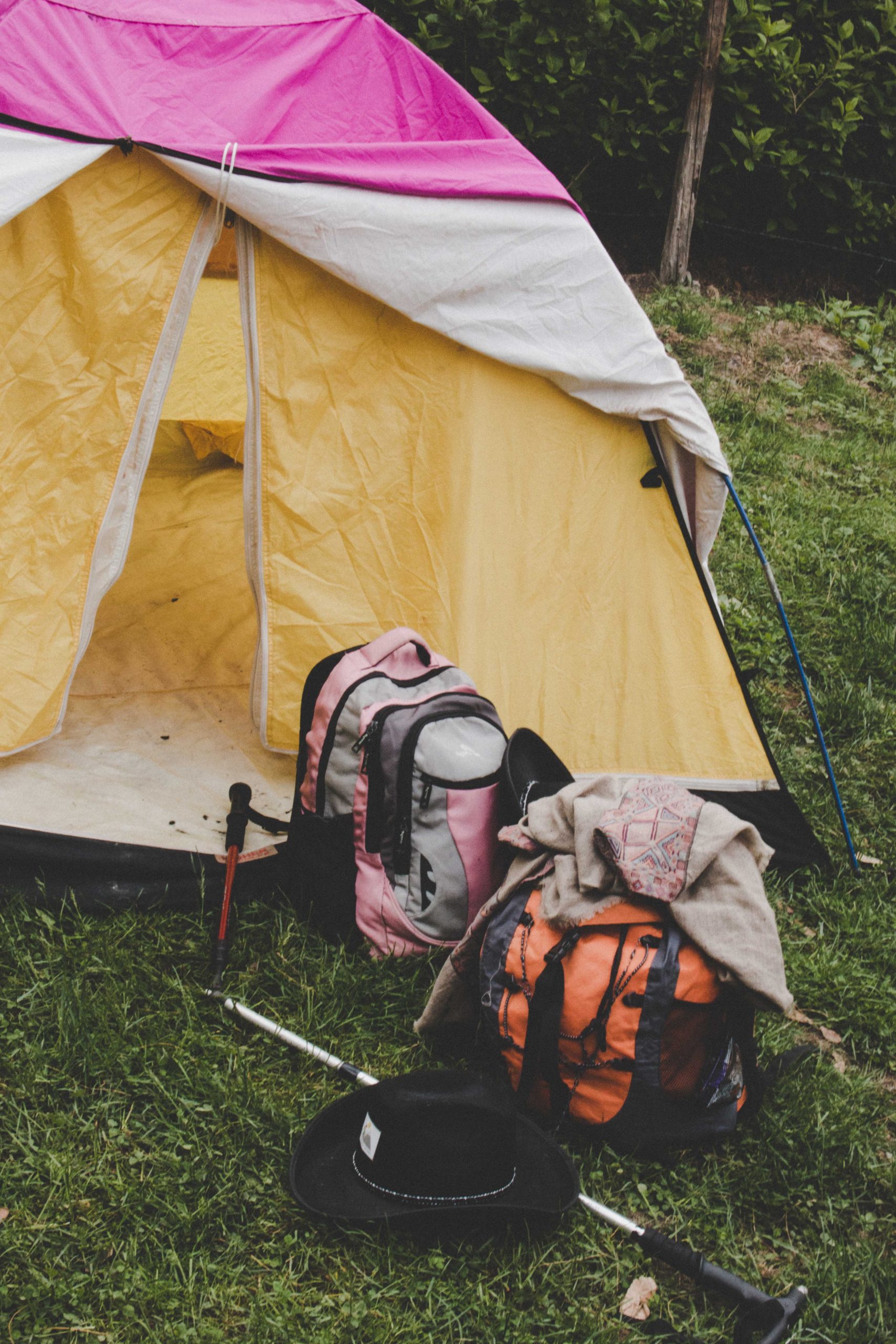 A very important fact to know about this place is that there is no source of water at this location. There is a water spring a few kilometers away from the bungalow, so it is advised to carry sufficient water with you while traveling to this area if you do not want to spend more time trekking in search of water.
Another interesting fun fact about this place is that the meaning of Dagri in the local language is "the home of leopards", which it quite literally is, so wandering off alone in the forest after sunset is definitely not recommended.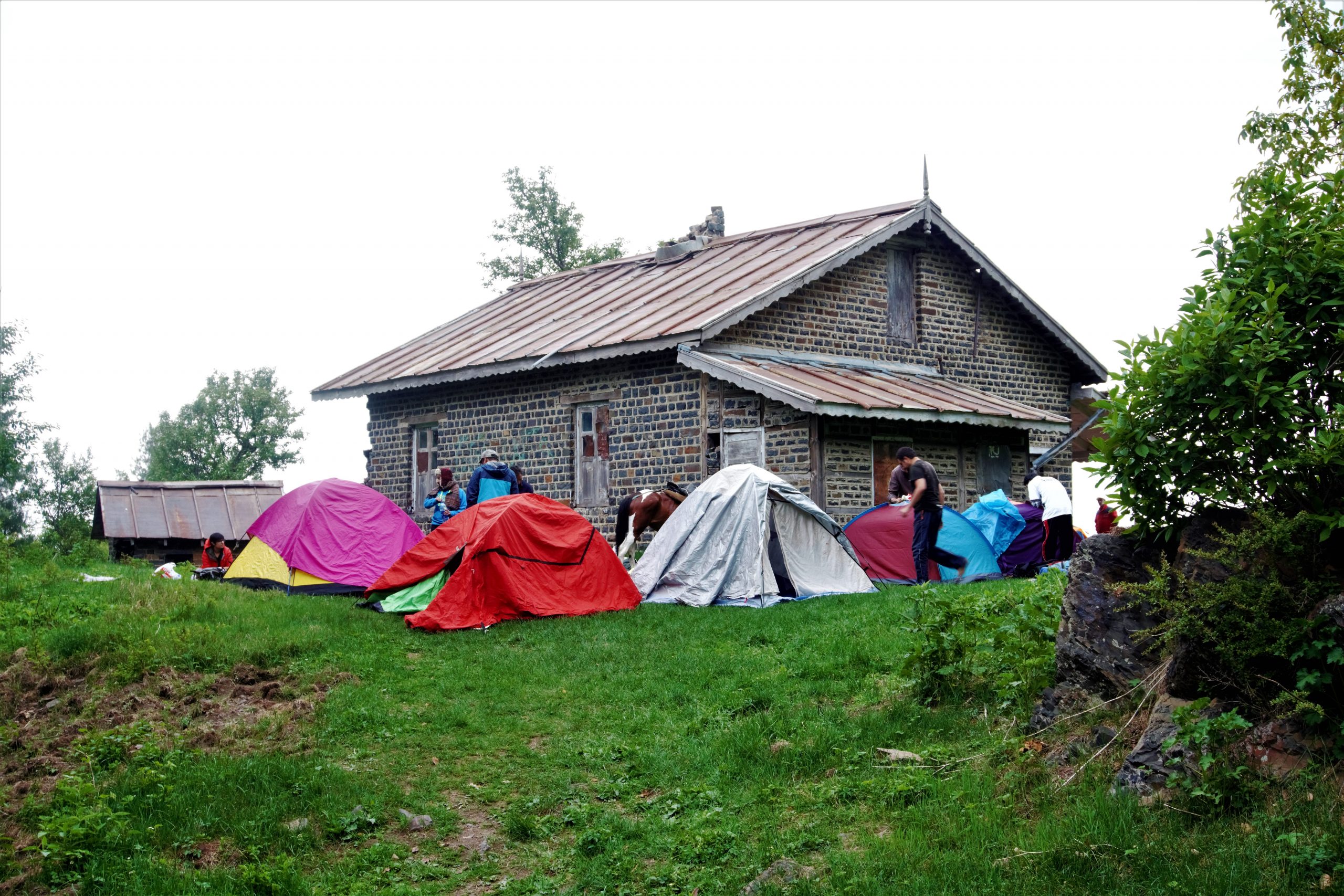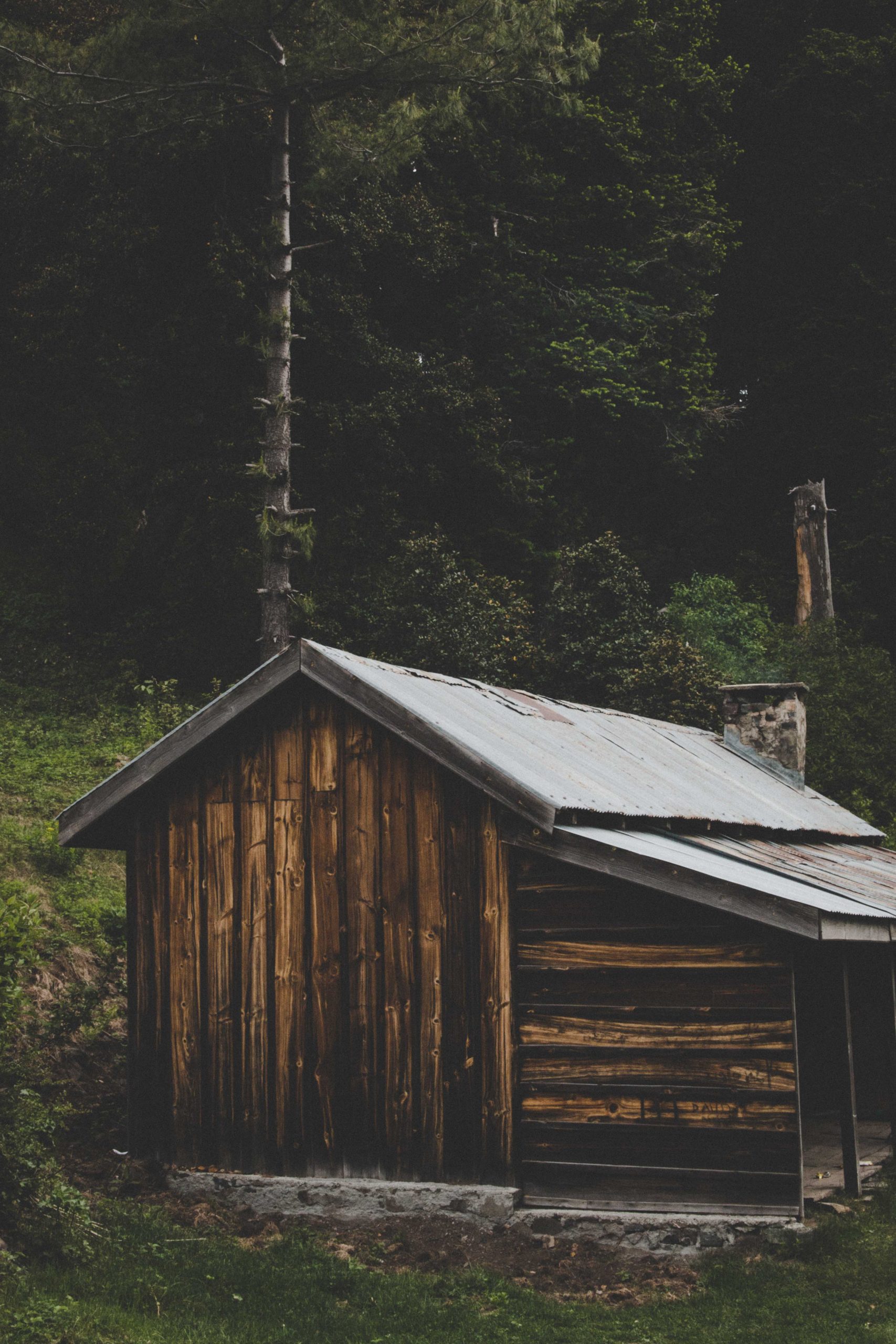 Dagri Bungalow or Dagri Naka is a beautiful building, which was built before partition by the British to serve as a residence of the security personnel of the Galiyat region. The premises were handed over to the Ministry of Forests after partition and were used as a rest house for some time. Dagri Bungalow was badly damaged during the 2005 earthquake and is not fit for use anymore, but the area surrounding the building is used as a campsite by the trekkers for spending the night. There is also a small wooden hut in the vicinity with a few rooms that are still in use.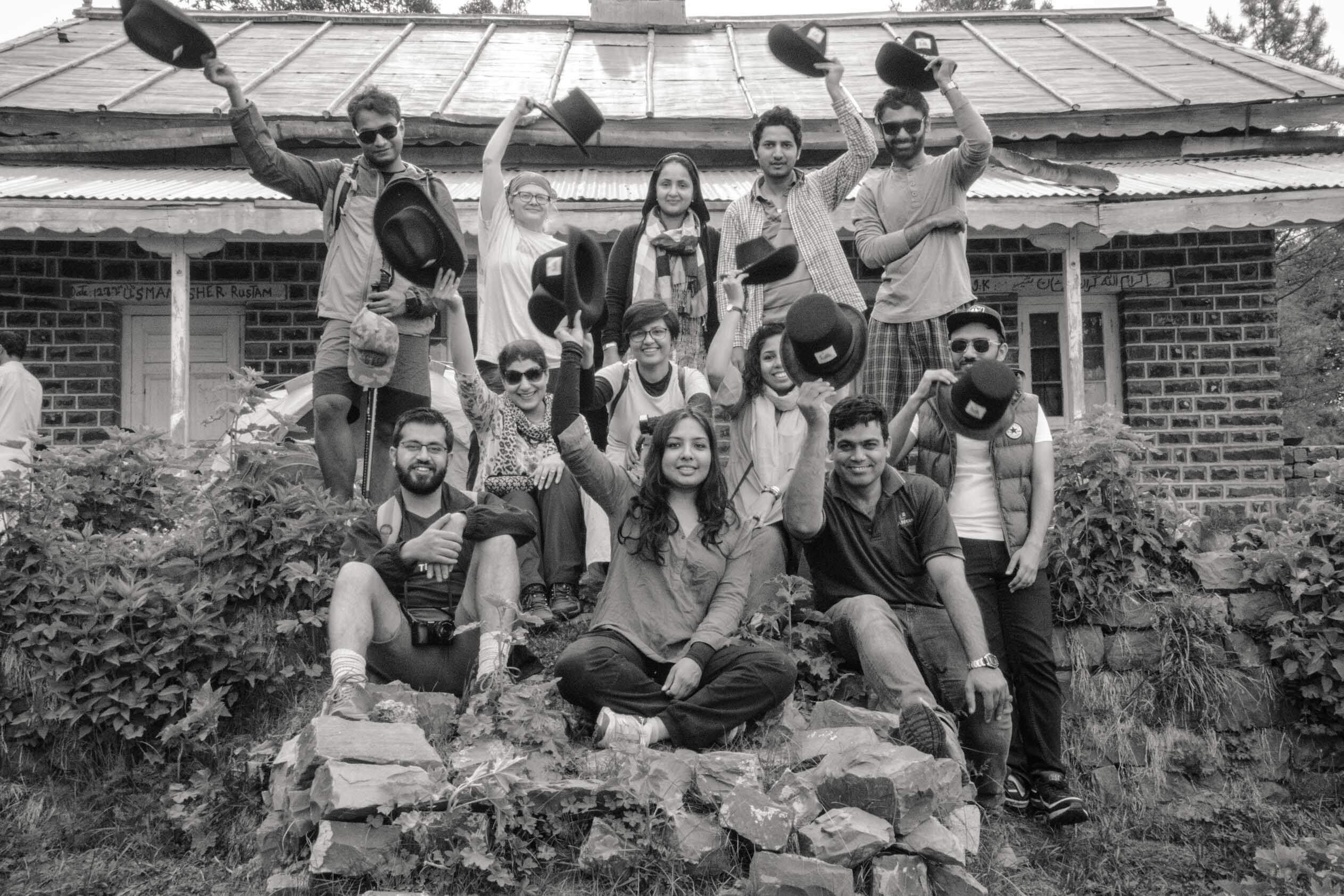 There was a long journey ahead, so we woke up early the next morning to start trekking again. There is a 10 km long stretch from Dagri Bungalow to Miranjani (2,992 m), which is the highest peak in the Galiyat region. We finally reached Nathia Gali (2,500 m) after trekking for another 8 km after Miranjani. It took us around 7-8 hours to cover this 18-19 km long path, which was mostly downhill. After having a scrumptious lunch of patakha chicken from the famous Taj hotel in Nathia Gali, we started the return journey towards Lahore in our private van.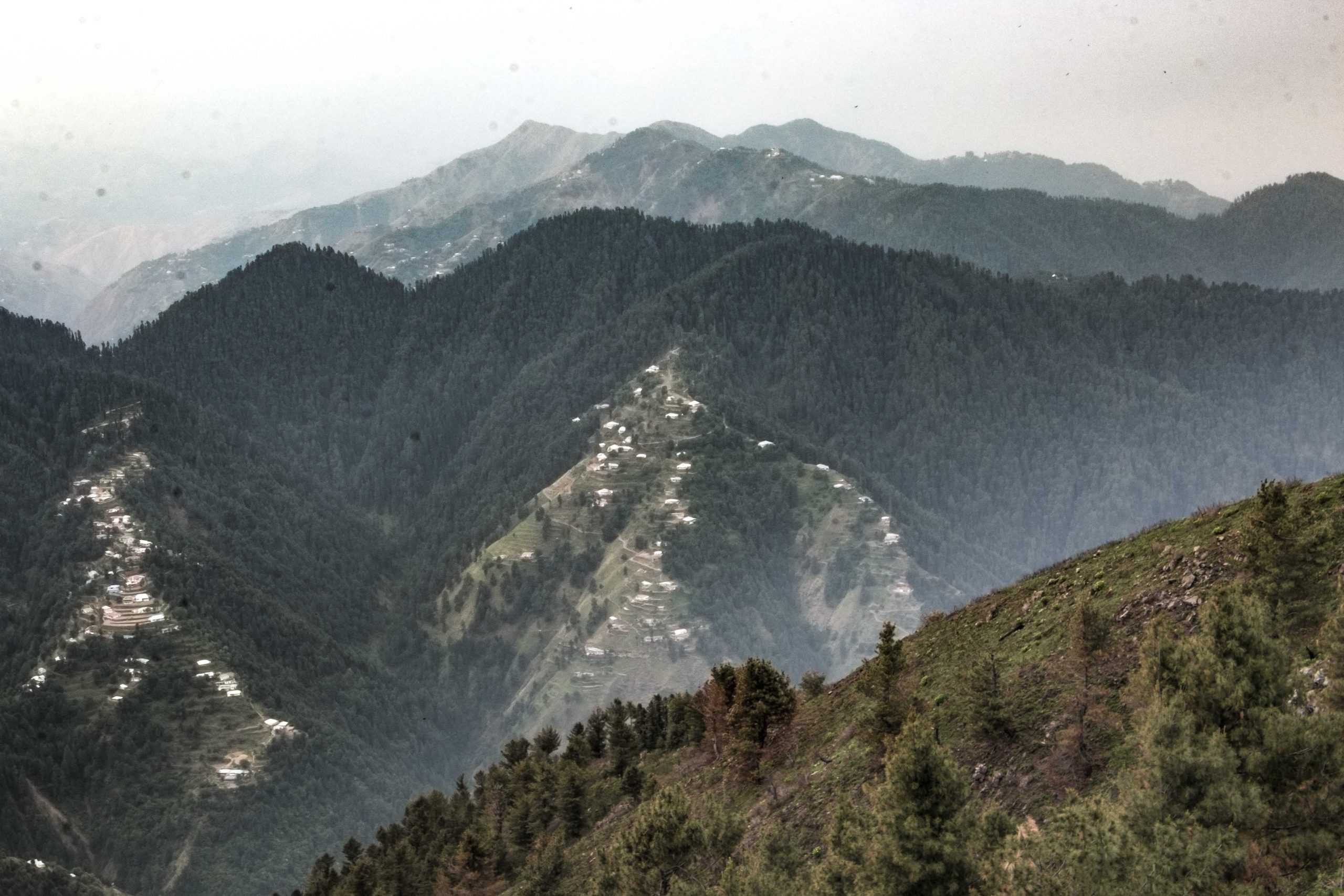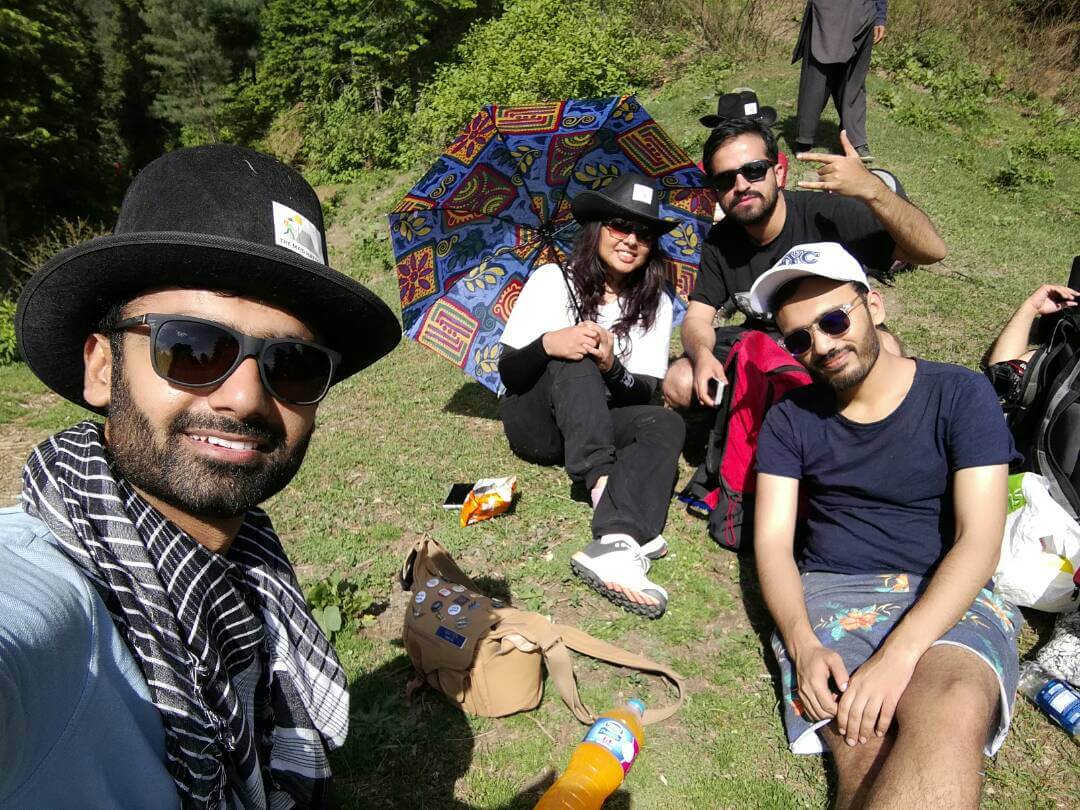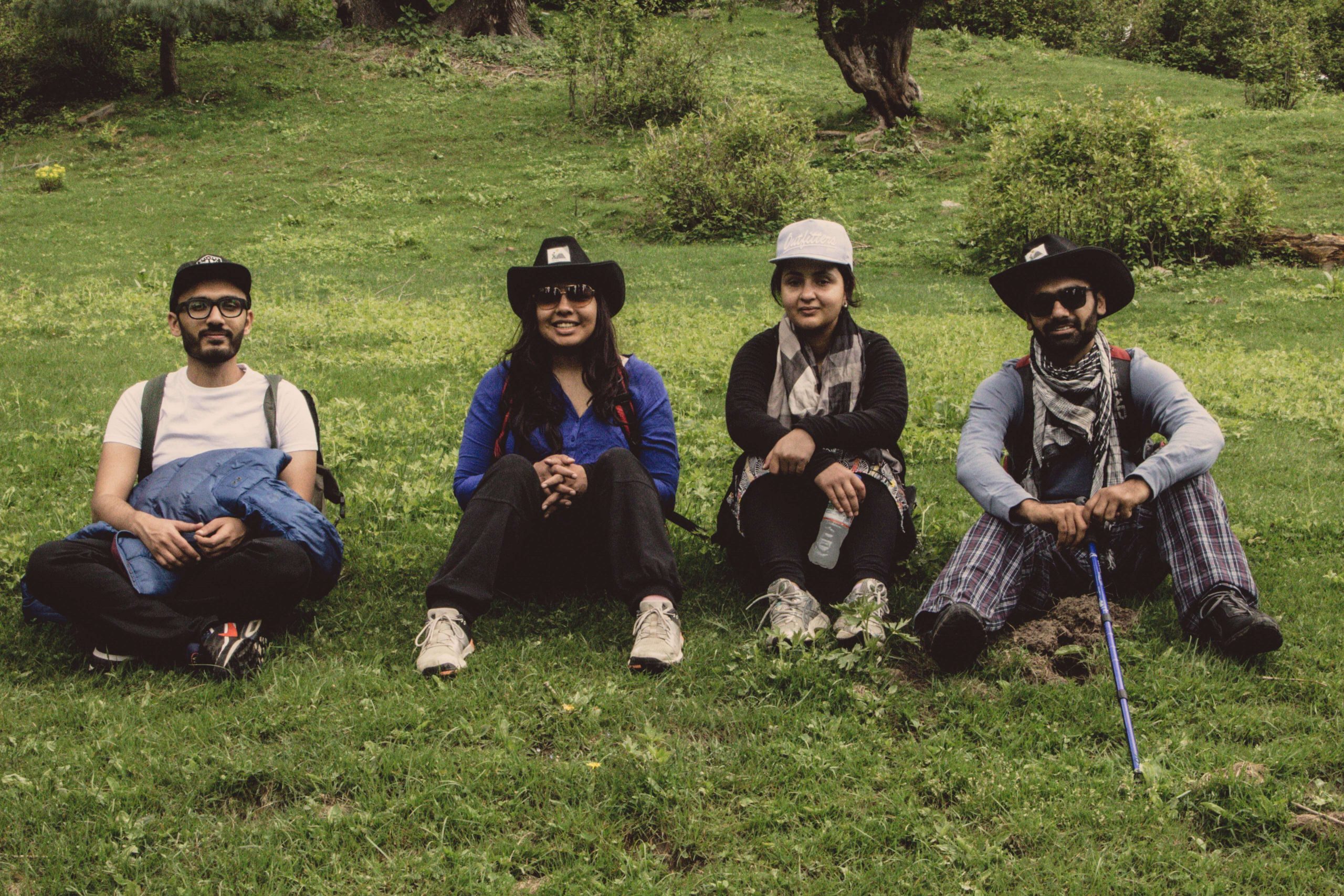 Can't wait to go back here again!
Written by: Aneeqa Ali