Over the past few years, there had been numerous attempts of planning a road trip from Lahore to Karachi, but the efforts went in vain, as every time the trip had to be called off. Traveling in Interior Sindh via road used to be considered quite unsafe around that time. Also, you had to drive over a distance of around 1,300 kilometers, which took a minimum of 18 hours if you continued driving without taking any breaks. But the purpose of going on a road trip is to take as many breaks as possible and explore as many areas as you can.
In December 2016, somehow we got lucky. Although, there were chances of the trip getting canceled at the last minute this time around too, miraculously, we were able to pull it off. The journey was spread over a period of 16 days. During this time, we explored the most deserted parts of Sindh, drove on the Makran coastline in Balochistan, and traveled to the farthest corner of Tharparkar.
The plan was to drive all the way from Lahore to Karachi, but we did not want to miss out on the fun of traveling by train. So, a friend and I decided to cover the journey from Lahore till Okara via train, which usually takes around two hours.
As soon as we parked our car in front of the railway station, a group of excited 'coolies' surrounded us who wanted to carry our luggage in return for a small amount of money. We handed our bags to one of the guys and started following his lead. Most of these people spend their entire lives on railway platforms, so they know about all the nooks and crannies of the place. The coolie led us to our train compartment and helped us put the luggage inside the cabin in a jiffy; this would have taken a while if we had to figure this entire thing out on our own.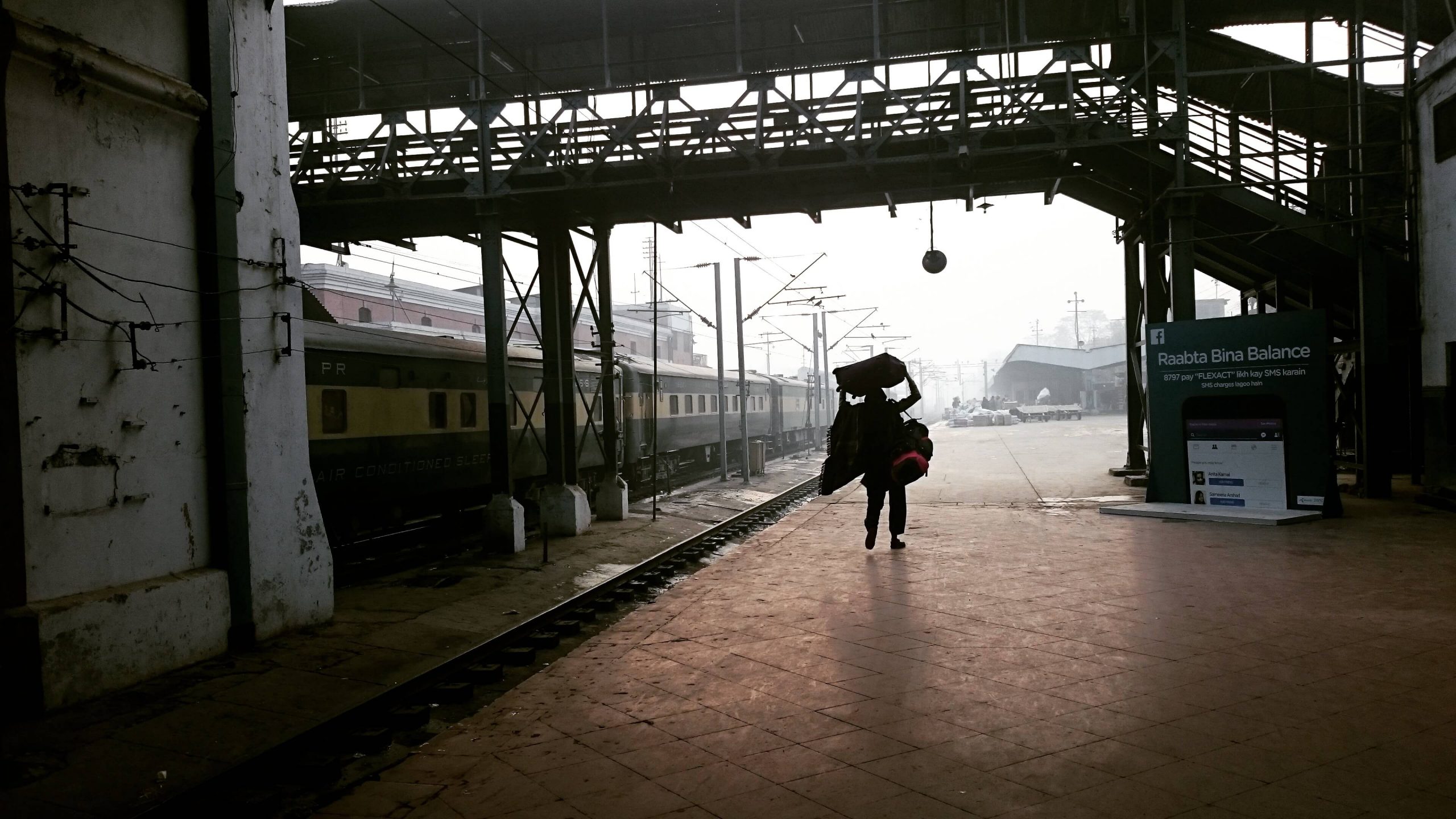 Pakistan Railways is a state-owned company, founded in 1861 and headquartered in Lahore. The railway system in Pakistan was initially built as a network of local rail links operated by small private companies, which were eventually combined, reorganized, and renamed to form Pakistan Railways. The company has had its fair share of organizational problems and has been facing severe losses due to poor management and a falling customer base. The government has been offering numerous subsidies in order to make sure that the organization keeps running. Due to these operational/financial issues, the government announced to privatize Pakistan Railways and split it into four divisions in 2010. Although the plan of complete privatization has been ruled out, some train lines have been operating on a public-private partnership basis. Pakistan Railways is also going through an upgrade as part of the China-Pakistan Economic Corridor; its first phase is expected to be completed by December 2017. These developments will hopefully help in bringing the railway company out of its misery and provide a better means of transport to people.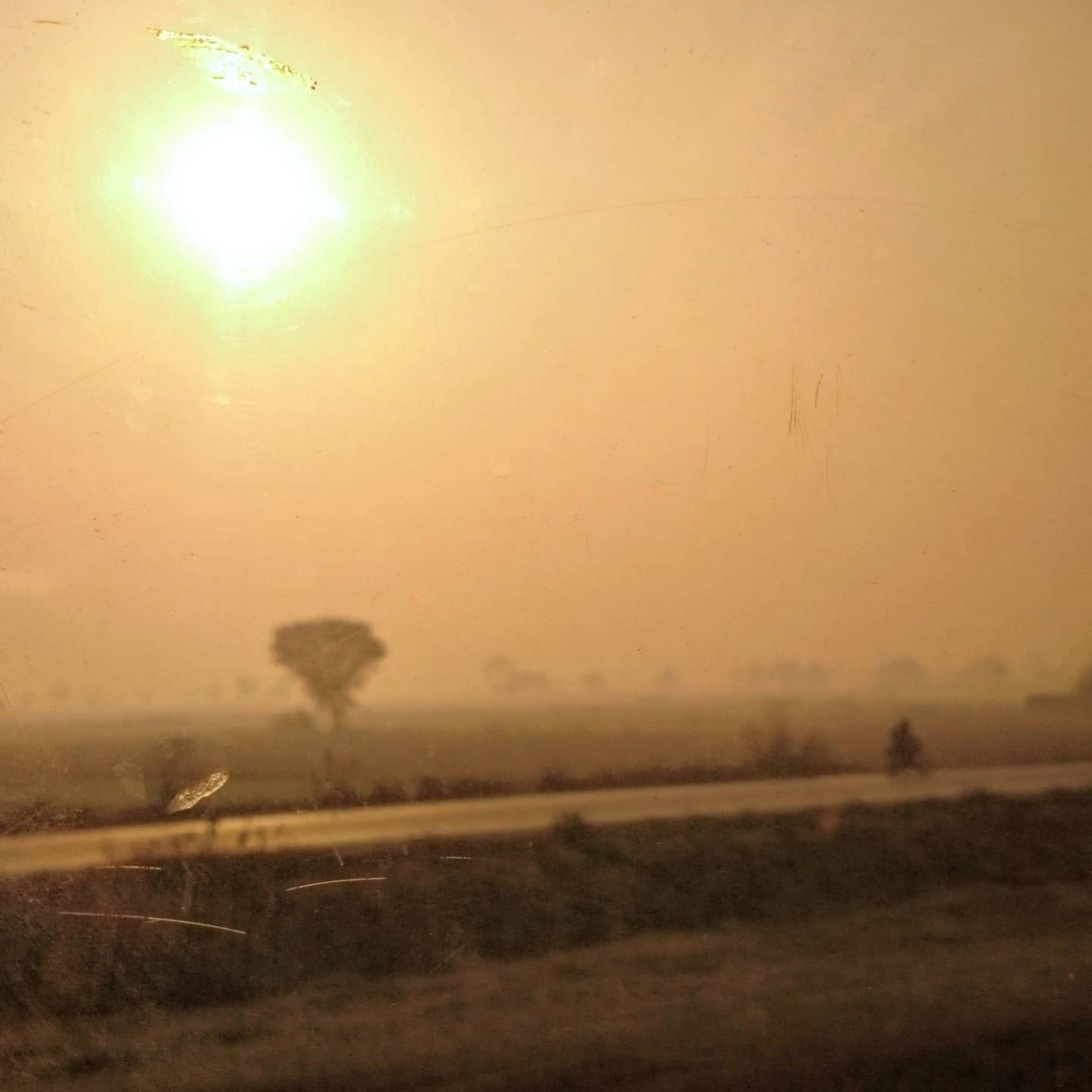 There are many different options of train lines and classes to pick from while traveling by train. The newer trains are better maintained and offer superior services, such as air conditioning, comfortable seating, wifi, etc. When traveling to Karachi, people usually prefer Green Line Express Train, which was inaugurated in 2015 and covers the stretch between Islamabad and Karachi. Other than offering better seating and services, this train line makes fewer stops, and thus covers the journey in less time. We chose to travel via Khyber Mail, which runs along the Peshawar-Karachi route. This train line has been operational since 1947. It is not very well maintained, but we decided to go for it because the timings worked for us, and we had to travel via train for only two hours anyway. The train left from the main railway station of Lahore around 8 am, right on schedule, which is a rare instance.
If you are traveling with a group of friends or family, booking an entire cabin is the best option to go for, as it gives a lot of privacy. The cabin can be booked for a group of four or six people (maybe more); rate of the ticket differs as per the number of people in the cabin. Spending time together in the cabin provides an excellent opportunity to bond over board games, antakshari, and what not. You can get some local delicacies to munch on from every station the train stops at throughout the journey, which makes the experience even more worthwhile. The cabin also has bunker beds, so you have ample room to stretch your legs, and even take a short nap if you feel tired. Tip: make sure to lock the bunker beds properly. One of the beds fell on our fellow passengers when the train started moving, because it was not locked properly; poor guys kept rubbing their heads for a while.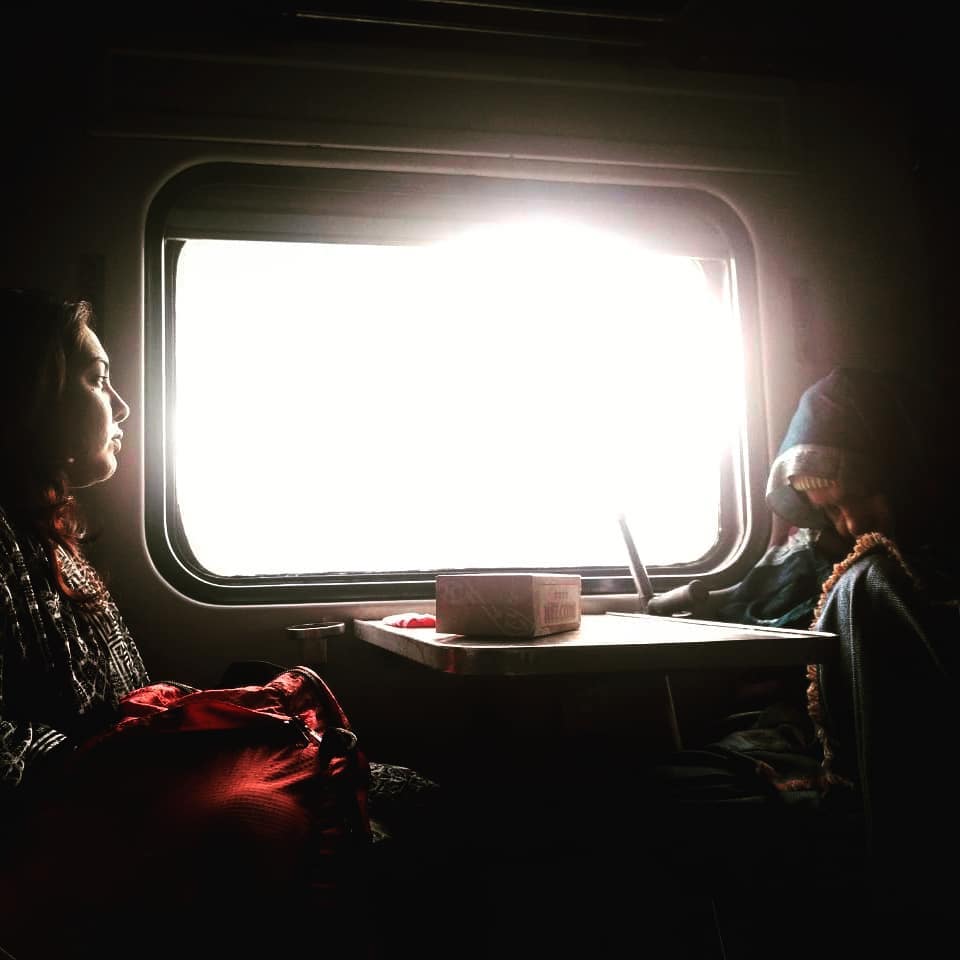 I had to pick up my other friend before heading to the railway station, so had to leave quite early in the morning, due to which I did not get a chance to have breakfast at home. I was starving by the time we reached the station, but this is not much of a problem when you are traveling by train. There were many shops at the platform that were serving snacks, tea, and even breakfast. The shopkeepers had their agents making rounds inside the train compartments, in order to make sure they did not miss any customers. I placed an order for a regular breakfast package, which included an omelet, bread, jam, butter, and tea. The breakfast was served at my seat; felt almost as good as having breakfast in bed.
The train usually stops for only a few minutes at the stations en-route the journey, so people have to rush to get in and out. Passengers are usually seen throwing their luggage inside/outside the train and jumping off it/running after it in a hurried manner. Even the name of the stations is not announced or mentioned properly anywhere, so the chances of missing it are quite high if you are not attentive. The passenger we shared the cabin with was quite helpful in this regard and informed us beforehand when our destined station was about to arrive, as he was a frequent traveler. We gathered our luggage and queued in front of the door to get off the train without any hassle. As planned, we got off at the Okara Railway Station from where a friend picked us up, and we continued with the rest of the journey by car.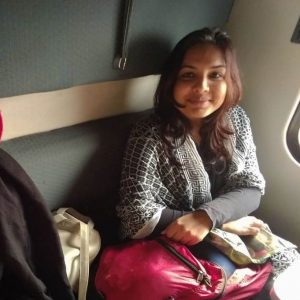 I am going to take you on a walk down memory lane by sharing the stories from this journey; the beautiful places we visited, the amazing people we met, and the crazy adventures we had! Stay tuned!
Written by: Aneeqa Ali