Why you should travel to Pakistan ASAP?
There's no better time to travel to Pakistan. The security situation has improved immensely. Foreign tourists are returning. The government is relaxing travel restrictions.
In a few years, Pakistan is going to be on far more travelers' maps. Now is the time to come and experience it for yourself… before everyone else figures out how amazing it is.
"I can't think of anyone better to have shown us around Pakistan than you two." Ingrid, USA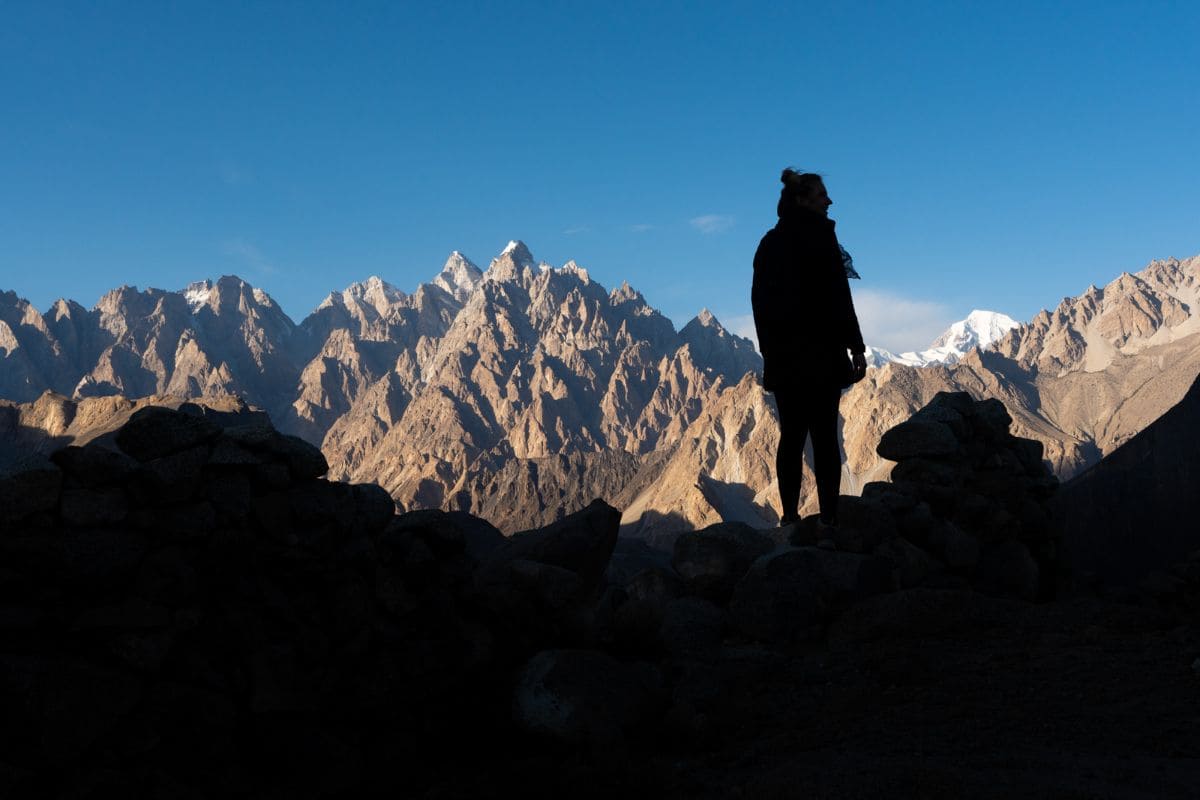 Why this Tour?
This is a tour made for female travelers by female travelers.
Both Aneeqa and Alex have traveled all over Pakistan independently and otherwise; you won't find many women working in Pakistan's travelsphere with more experience than us. To quote one of our tour guests: we're "badass motherfuckers".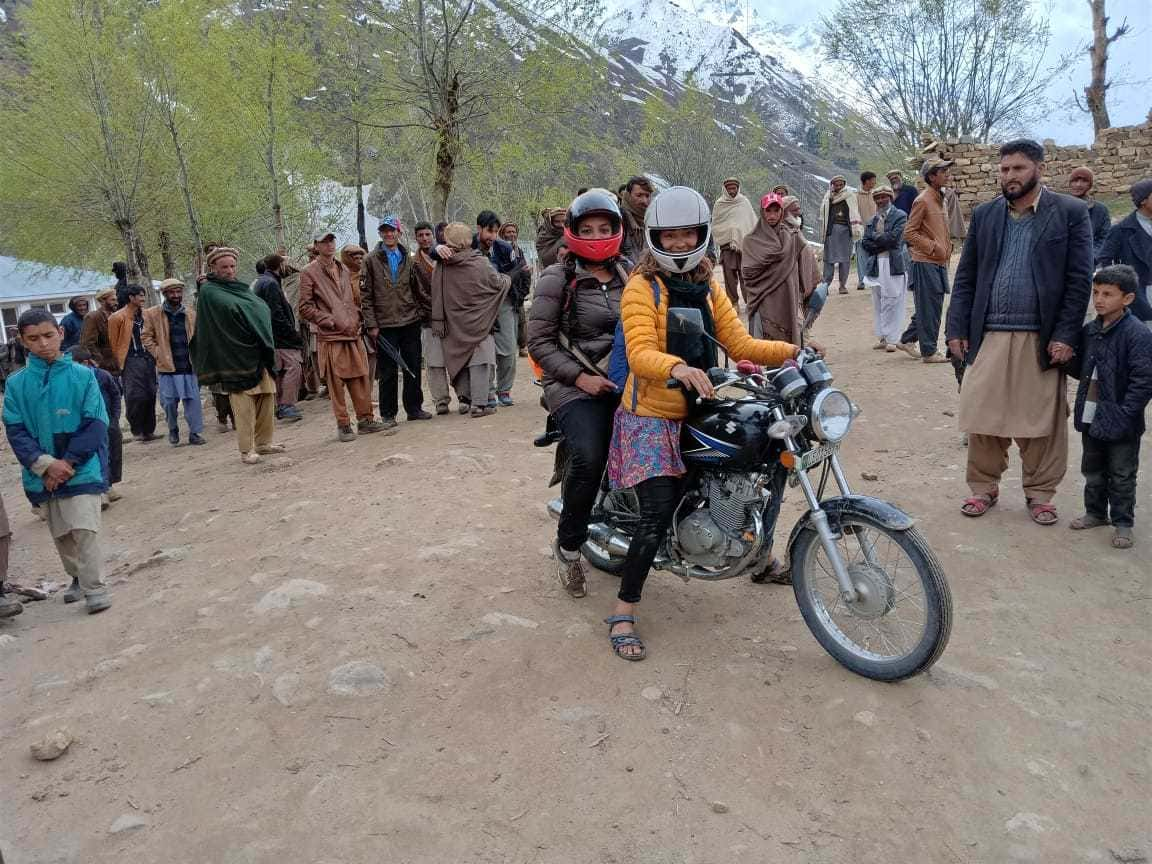 Though rich, our experiences have proven Pakistan isn't an easy place to travel as a woman. Nevertheless, we love the country, and want more women to travel Pakistan. This tour is meant to help more female travelers come and experience a positive side of Pakistan, and normalize the idea of women traveling without men in the country (it's still unusual!).
We also designed this tour with responsible tourism in mind. On this tour, we will…
Stay in local homestays and guesthouses instead of international chains.
Eat local, seasonal food as often as possible.
Travel to more offbeat locations to distribute our tourist money.
Use locals instead of outsiders as guides, and hire female guides where possible.
Visit women-run initiatives and shop at women-run businesses.
Reduce our waste by filtering water instead of buying single-use bottles, carrying reusable shopping bags, and using reusable boxes and eating utensils for packed lunches.
Pay all drivers, guides, and hosts a fair wage for their time.
How many women will be on the tour?
To keep things intimate and encourage local interactions we're capping the number at 12 women.
We'll ask you a few questions before giving you a spot on a tour. Don't take it personally; we want to make sure everyone is on the same page since the group is small.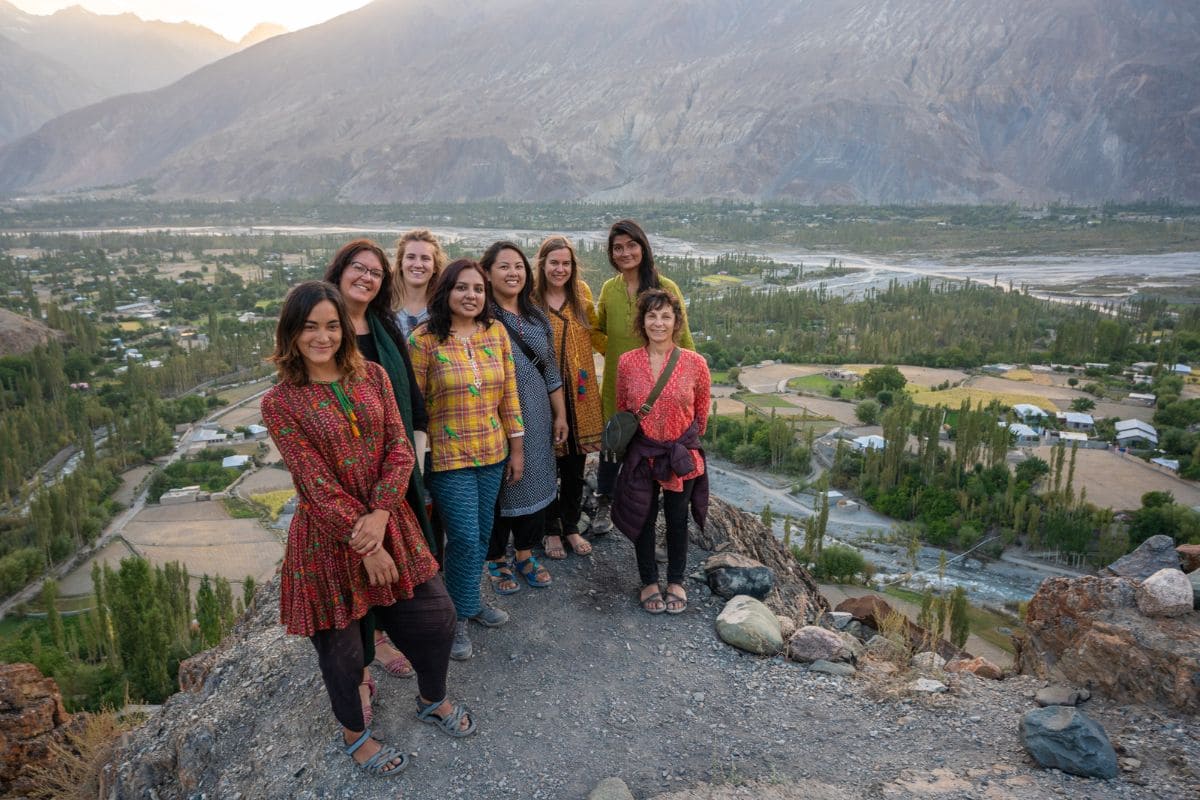 Tour cost and what's included
The tour cost is USD 2,500 per person. A deposit of USD 500 is required to secure your position on the tour. Remaining payment has to be cleared before departure. Read more details about our Booking / Cancellation Policy [Insert link].
Note: If this cost seems too high to you, know it's priced for a reason. We're not racing to the bottom like other tour operators in Pakistan—this is what a unique, responsible, small group tour costs.
Is this tour suitable for you?
You're fascinated by culture and thirsty for adventure. If things don't go according to plan, that's okay: you're flexible, and like the challenge of the unexpected. You don't mind roughing it a bit, and aren't intimidated by squat toilets or no electricity. Mountains thrill you and cultures intrigue you. Meeting locals and getting a feel for a place is more important than getting a perfect Instagram shot and ticking a million bucket list items.
If this sounds like you, this tour is made for you! Sign up now before spots run out.
If you need luxury and comforts of home while traveling, or want to travel as fast as possible, this tour isn't the best choice for you.
Wifi, mobile data, and electricity aren't always available. You'll have to use (sometimes disturbing) squat toilets every once in a while. Local foods comprise the majority of our diets unless you have restrictions. Accommodations in remote areas can be basic at best. We'll be exploring at a relaxed pace; we're not trying to see every. single. sight. in Hunza in one day.
Sounds like a nightmare? You might want to pass on this tour.
Prepare yourself for this tour
Most adventures require some comfort sacrifices, but we'll do our best to make sure you're taken care of despite occasionally basic infrastructure.
Accommodation includes hotels, guesthouses, and traditional homestays. You'll have to share double rooms in hotels and guesthouses. In homestays we sometimes have to share one common sleeping space (how local people sleep).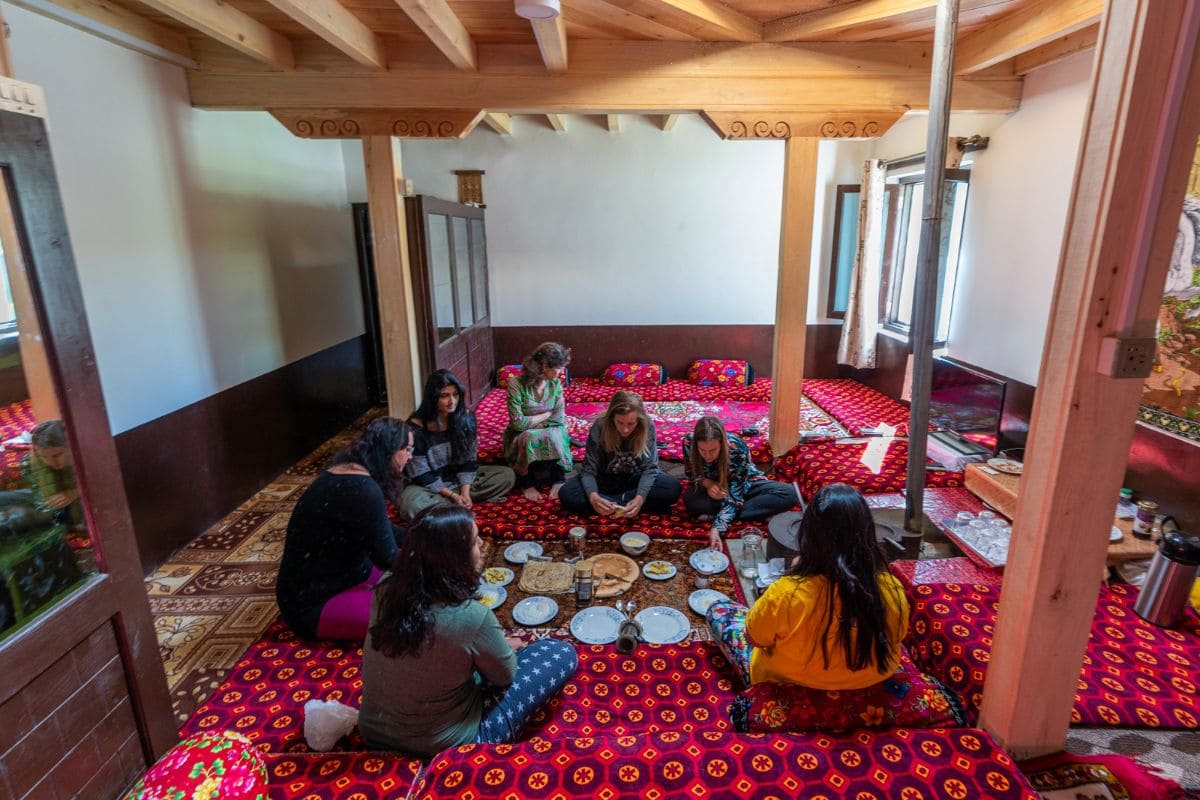 Connectivity is limited at times. Though cities have decent signal and wifi, mobile signals in Gilgit Baltistan territory are wretched at best. Wifi is slow (if even available) and many areas have no signal. We'll arrange local SIM cards for you if desired, but overall don't count on Skyping home or uploading videos unless we're in a city.
Hygiene standards can be poor in Pakistan. Our chosen hotels and guesthouses have clean facilities, but when we're out on the road we'll encounter restrooms in sometimes terrifying states. Food is often problematic, and upset stomachs are inevitable. We'll do our best to find clean food and help anyone who falls ill; just know it's a common side effect of traveling here.
Infrastructure is basic. Running hot water is not always available in the mountains. Some accommodation will only have bucket showers (bucket of water and something to pour it on you). Squat toilets are common, toilet paper is not common. These are part of the challenges of traveling in a developing country! Keep an open mind (and always have hand sanitizer ready) and you'll be okay.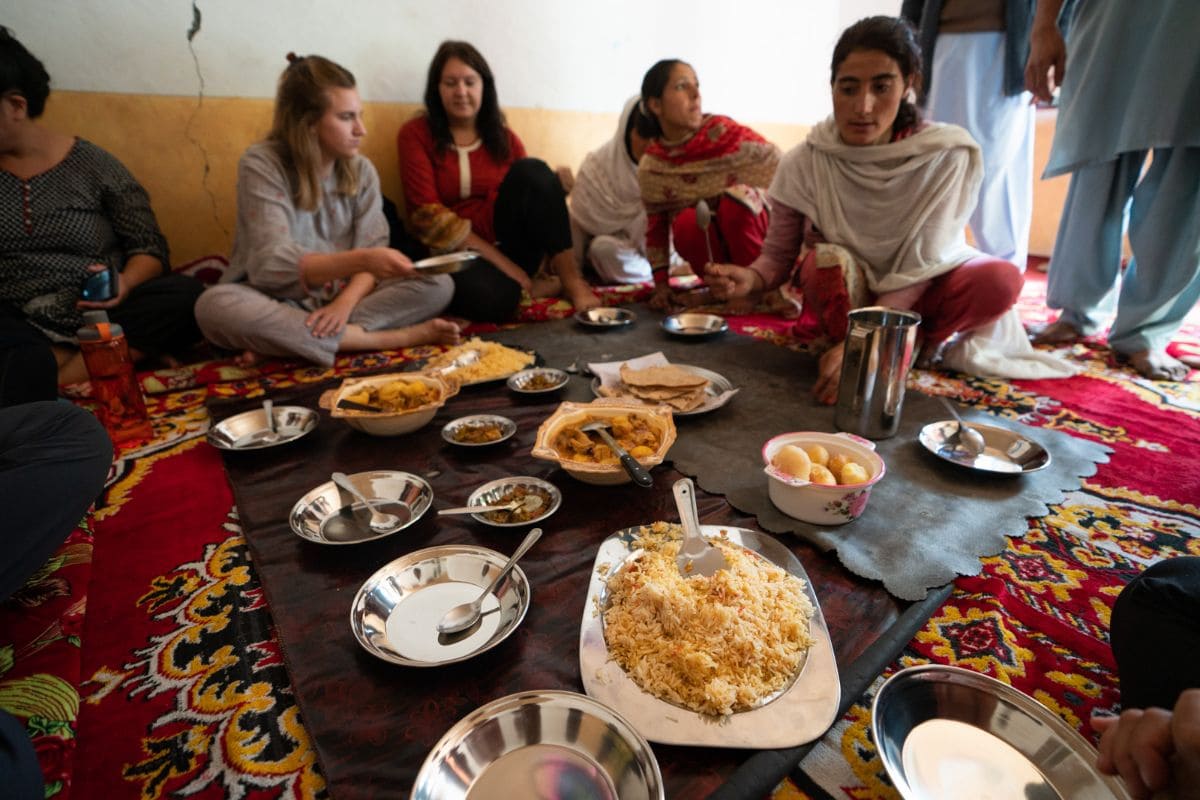 Electricity is not available 24/7 in the mountains. Many places only have electricity for a few hours each day. Some establishments have generators to provide electricity, but they don't run all day. Heating in remote areas is sometimes limited to wood stoves rather than electric heating. A power bank for small devices is useful (charge it before we leave the city!). We'll make sure you have access to outlets when electricity is available.
Roads are long and bumpy, particularly on the 20+ hour drive up to Gilgit Baltistan and in remote valleys. We'll use jeeps to reach some locations. Landslides often cause unexpected delays in the mountains. Prepare yourself for hours of bumpy rides, and know that plans may sometimes be altered due to road delays.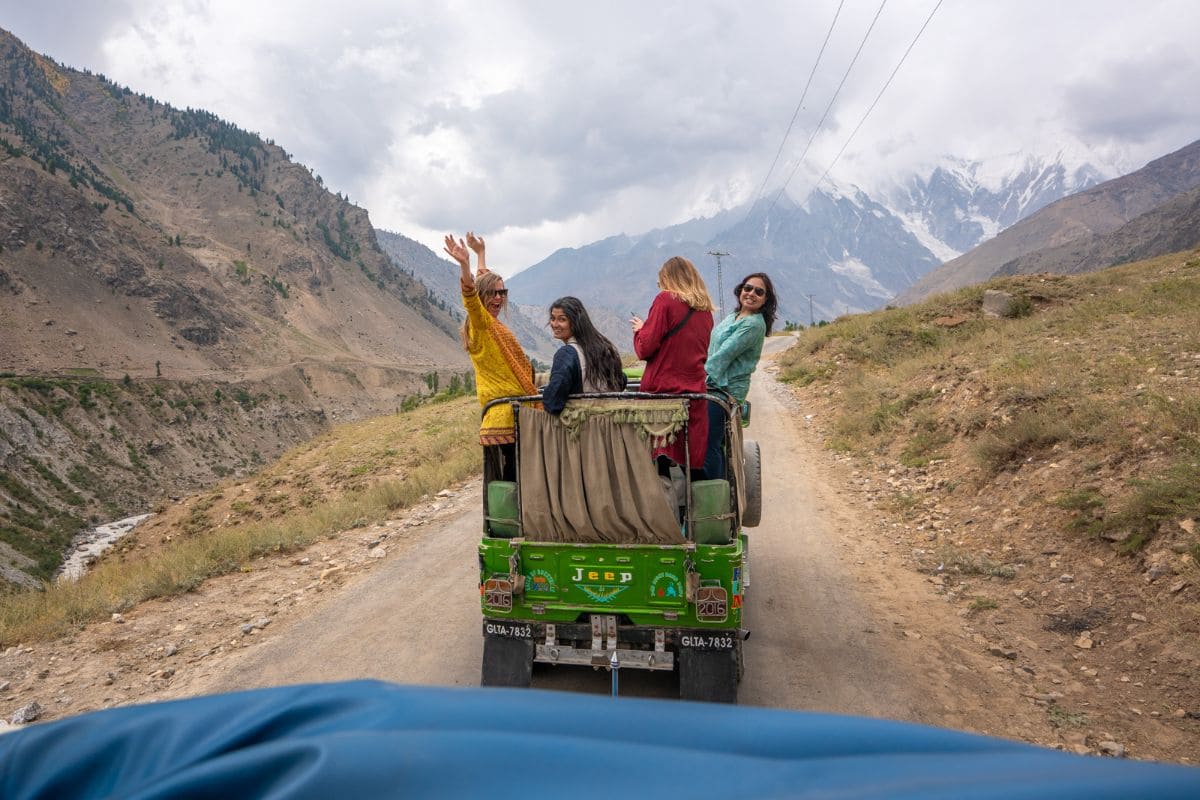 Day trekking is part of our tour. You need to be fit enough to walk for hours at a time. We won't be doing anything extreme—we're not fit enough to trek to K2 Basecamp, either!—but you should be fit enough to walk on uneven paths in the mountains for several hours. With breaks, of course.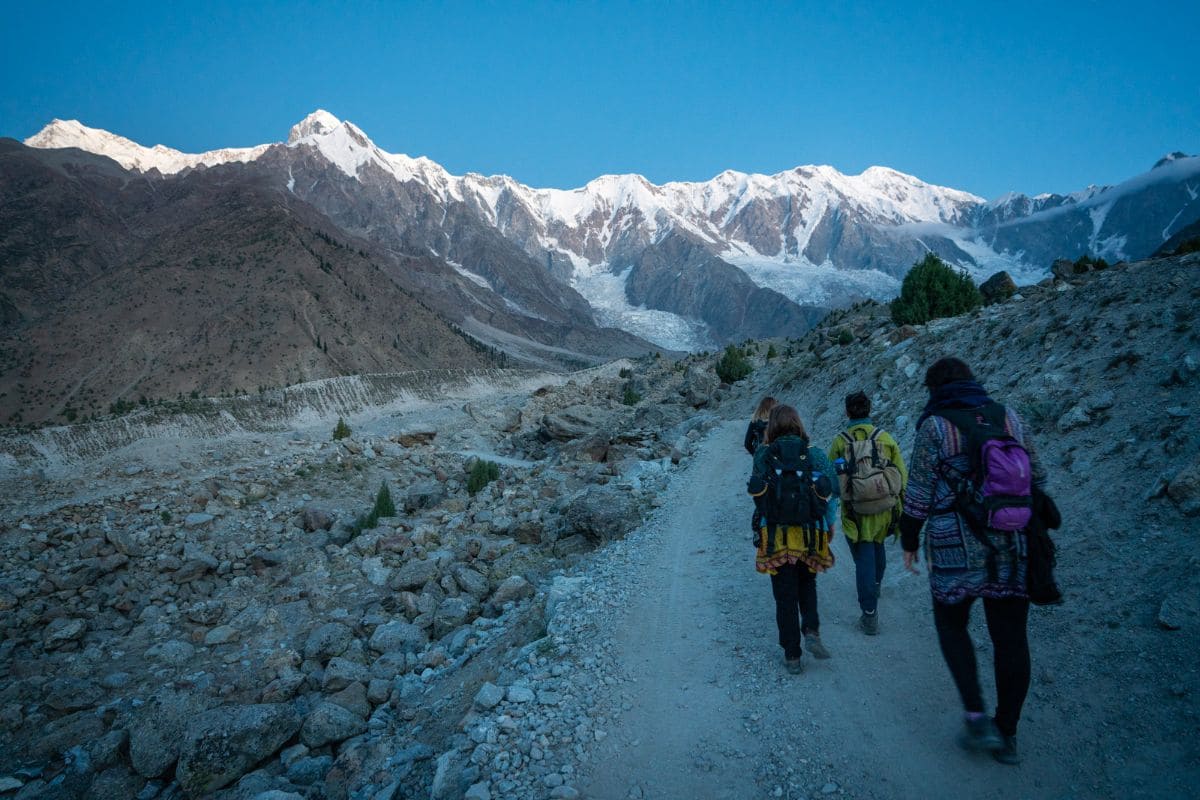 Laundry services are offered by some hotels, but aren't something you can always count on. You'll be able to wash clothes in sinks or buckets and hang them out to dry when we're in the mountains.
Men are intense in Pakistan. Streets are predominantly a man's world; many local women stay inside unless they have to go out for errands, school, or work. You'll be stared at because you're foreign, because we're a group of women walking around, because people generally love staring, etc. It's an inescapable part of traveling Pakistan; ignore them. The further north we go, the less intense the staring and scrutiny will be.
Challenges though there may be, Pakistan promises to be the trip of a lifetime. Come and see for yourself!
Sounds brilliant? Sign up now before spots run out, or ask a question about the tour.
Reviews
Ingrid Lozada
Traveling to Pakistan? Aneeqa and The Mad Hatters are your best resource! I traveled with Aneeqa and Alex of Lost With Purpose on their first Women's Only Tour in September. From beginning to end, Aneeqa and Alex were very communicative and addressed any concerns I had, quickly and efficiently.

We got to experience the real Pakistan. I love how we ventured to places that few tourists went to, plus we had many opportunities to interact with locals.

Not only did Aneeqa and Alex take care of us, but they were fun people to travel with. It was like traveling with good friends. Most importantly, they loved and appreciated food as much as I did.

When I return to Pakistan I'm definitely contacting The Mad Hatters!

Rebecca Barker
I got the opportunity to travel Pakistan this year with Aneeqa from The Mad Hatters. What an unforgettable experience it was. The tour was designed for female only travellers, taking all of our needs into consideration and allowing us to feel as comfortable as possible while travelling. I imagine it is quite difficult to organise such a detailed tour, so if you are thinking of seeking the beauty of Pakistan, I highly recommend using this local, friendly and professional tour company. Not only do you get to experience the beautiful scenes of Pakistan, you are invited to see the beauty of the culture. The hospitality is something I haven't found anywhere else. There's nothing like Pakistan, so thanks to Aneeqa and The Mad Hatters for creating such a wonderful tour.

Lisa Mitchell
I LOVED our tour! I really liked the variety of experiences that we had. I would recommend it in a heartbeat. It was an honor and privilege to travel with you both Aneeqa and Alex. I usually solo travel but could never have had the experience I did without them. ❤

Turfah Tabish
Incredibly knowledgeable and well connected team. Were able to provide an excellent experience travelling across northern Pakistan.

Get in Touch
Still have more questions about this trip? Get in touch!